A few weeks ago I started a guest series and featured my first guest's Polish Meatloaf with Warm Beet Salad. Today, I'm featuring my next guest, Shauna from Ireland. She'll be sharing with us her take on a quick bread recipe, Irish Soda Bread. And no, there's no booze in the recipe. :p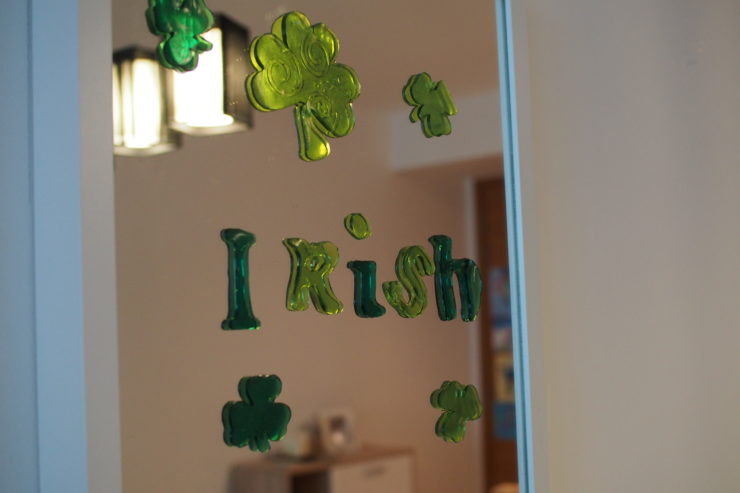 Shauna and her husband, Michael came to Singapore years ago. They planned their perfect wedding, and got hitched in Bali. Then they started their family with 2 handsome little boys, Shay and Jake. Shay and my girl, Melody, have a serious love-hate relationship. They love playing with each other but often get into some kind of dispute because the both of them are super competitive. They are always trying to out-do or out-run each other. Jake on the other hand is such a cheeky little sweetheart. I remember him having the cheekiest smirk when he was still a baby, giving us the "Oh, I did something, you just don't know what it is!" look. That boy is going to be a serious heart-breaker with that gorgeous ginger head!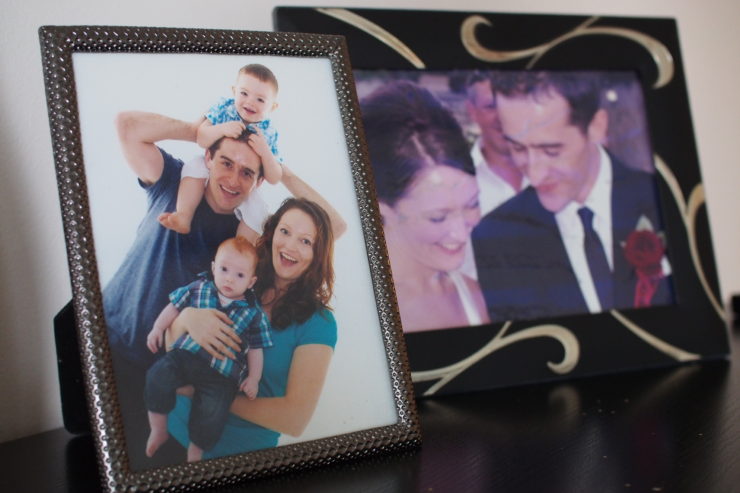 If you read my previous guest series I mentioned the Kovan Crew that's made up of a few families living in the same estate. We all have kids around the same age and the kids grew up together, enjoying each other's company at the playground and at play-dates. One of which will be the pool-side get together, where the kids gets to play, and the adults gets to catch up over food and drinks. On one such occasion, Shauna brought down a plate of bite sized Irish soda bread with cream cheese spread and topped with smoked salmon. It was a hit! The husband loved it so much, he couldn't stop eating it. When we got home, he casually mentioned that perhaps I should learn how to make the bread from Shauna. But so far, Shauna have been more than generous to share with us some of her loaf when she makes it for her family.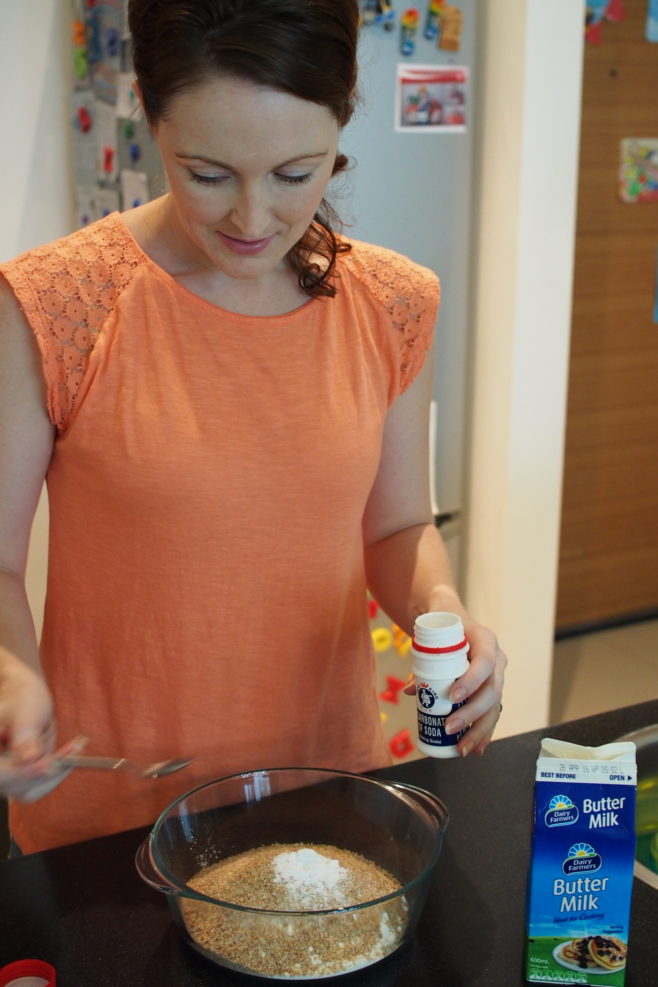 Shauna mentioned to me that the recipe she uses called for all plain flour. However, for a healthier alternative, she is using 50% plain and 50% wholemeal. She also shared that the recipe calls for bread soda, but she uses baking soda. Honestly, I've not heard of bread soda. So I did a little research and found out that bread soda and baking soda are essentially the same thing.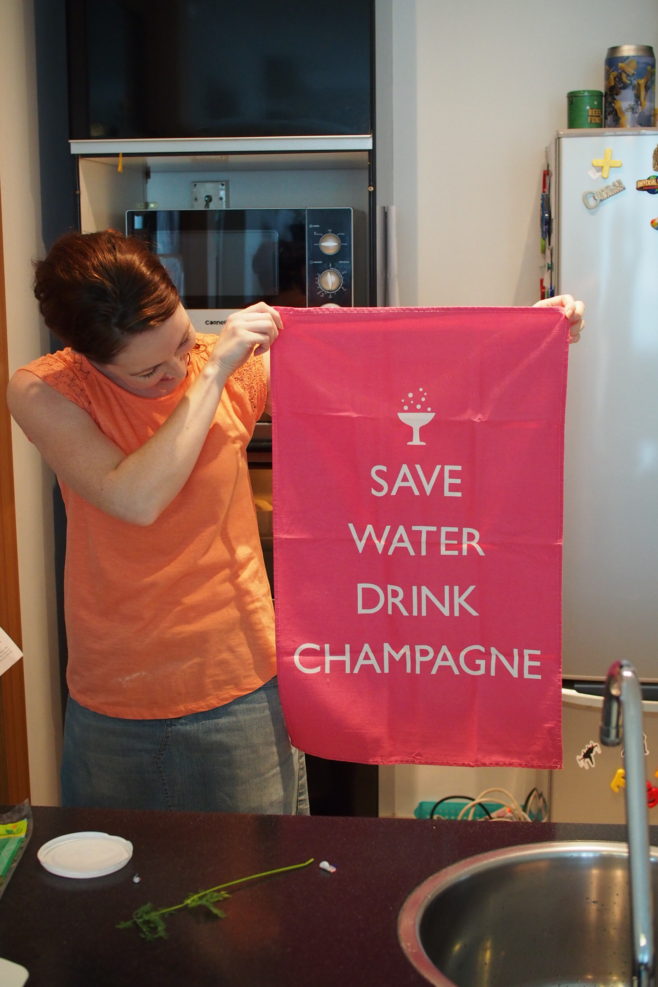 Shauna showed me this kitchen towel, and I burst out laughing! So stereo-typically apt! I'm so glad to have friends who are so willing to share about their culture, and food. And once again, I'm going to miss living in this estate once we move. 
Update: Rachyb has posted a comment correcting my mistake of claiming this as Irish Soda Bread when it is actually Irish Wheaten Bread or Brown Soda Bread because of the wholemeal flour used. So I've updated the title, and corrected it to the right term. At least I learned a couple of things today. Soda bread uses all white flour and produce a white loaf. If whole wheat is used, it's called wheaten bread or brown soda bread.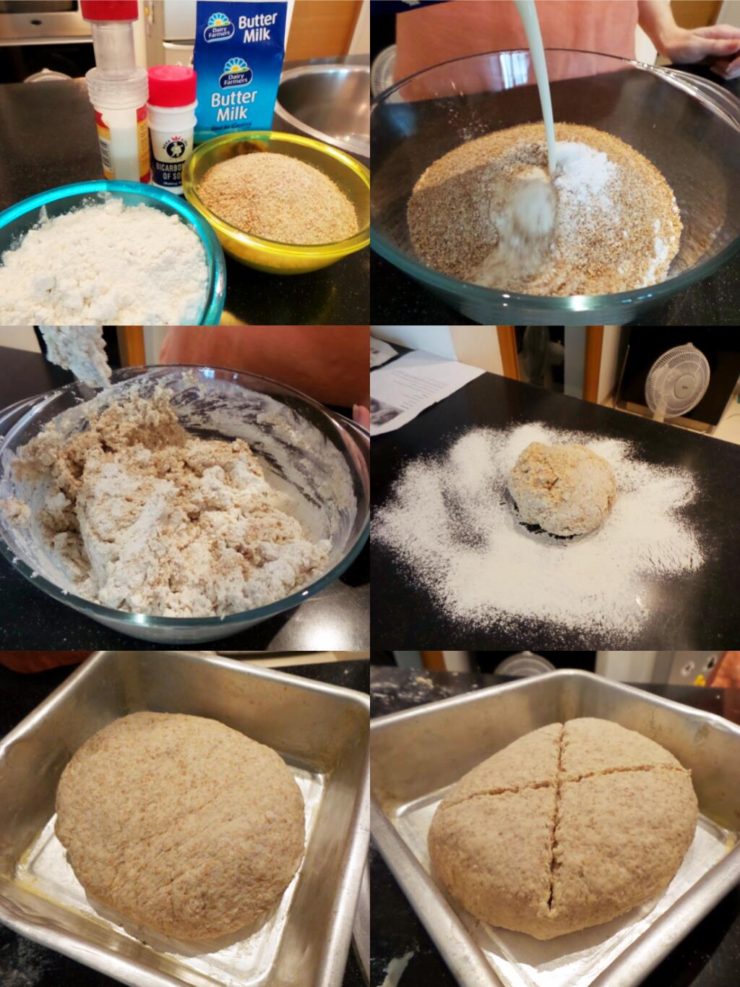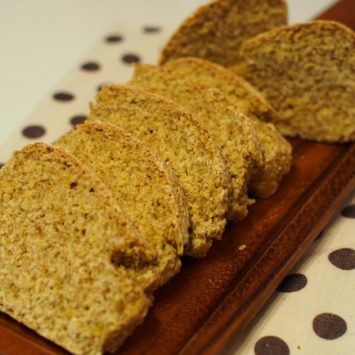 Irish Wheaten Bread (Brown Soda Bread)
Contributed by Shauna
200

g

plain / all purpose flour

200

g

wholemeal flour

300

ml

buttermilk

Level teaspoon of baking soda

2

tbsp

sugar

optional

Pinch

of salt
Preheat oven to 150C.

In a large mixing bowl, mix together plain flour, wholemeal flour, salt, sugar, and baking soda.

Pour in buttermilk and mix until combined.

Tip it out onto a floured work surface and knead slightly till combined.

Then form into a ball, and place on lightly greased baking pan.

Score bread using a knife.

Bake for 60-75 minutes or until skewer inserted comes out clean.
You can use all plain flour instead of mixing 50/50.
We spread some cream cheese on the sliced up bread, topped it with smoked salmon, a little spritz of lemon, and garnished with fresh dill.