I'm sorry that I have been neglecting my blog a little bit. Truth be told, I have been up to my neck with work and a secret project that I have been working on! I can't wait to share it with you, but I have to keep it on the hush hush for now.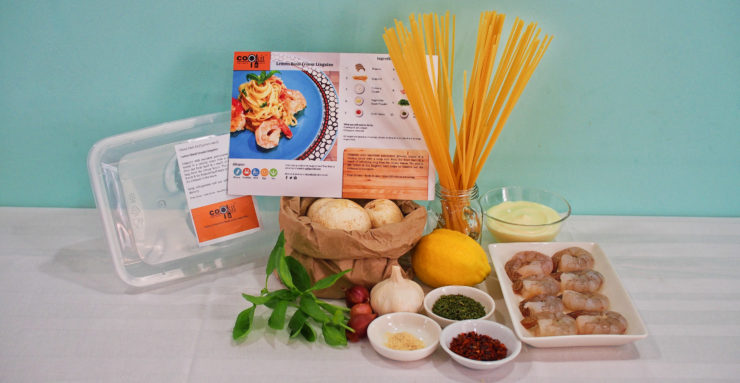 When I mentioned work, it is on top of recipe development for clients. I was also given some opportunities to do some food styling and food photography, which is really cool! A large portion of my time also goes into developing a new venture with my partners at COOKIT SG (show some love and like the page!). In short, it is a homecooking solution whereby you can order your ready to cook kits from COOKIT SG.
We will provide you with a recipe card developed for ease of cooking. Source and pre-portion the ingredients for you, so it eliminates the need for measuring. And deliver it right to your door step! All you need to do is to prep as per recipe card, and cook. A brand new Christmas Cookit menu complete with dessert is set to launch very soon. So do look out for it.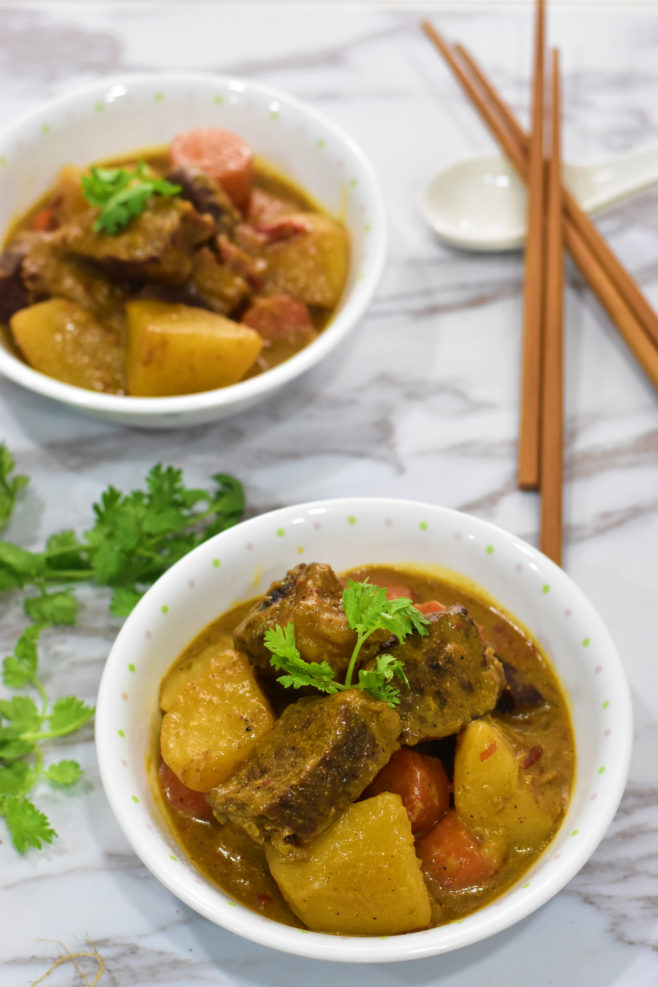 Let's get back to this dish. Not sure why I took so long to get down to making this ultra yummy Cantonese dish! Something that you'll find at Hong Kong cafes or restaurant. I made this to serve 4, but I could have sworn that the husband had 3 servings that night. He liked it so much that he wanted me to make it again the following week, which I gleefully obliged. Mainly because I get to enjoy it too! LOL!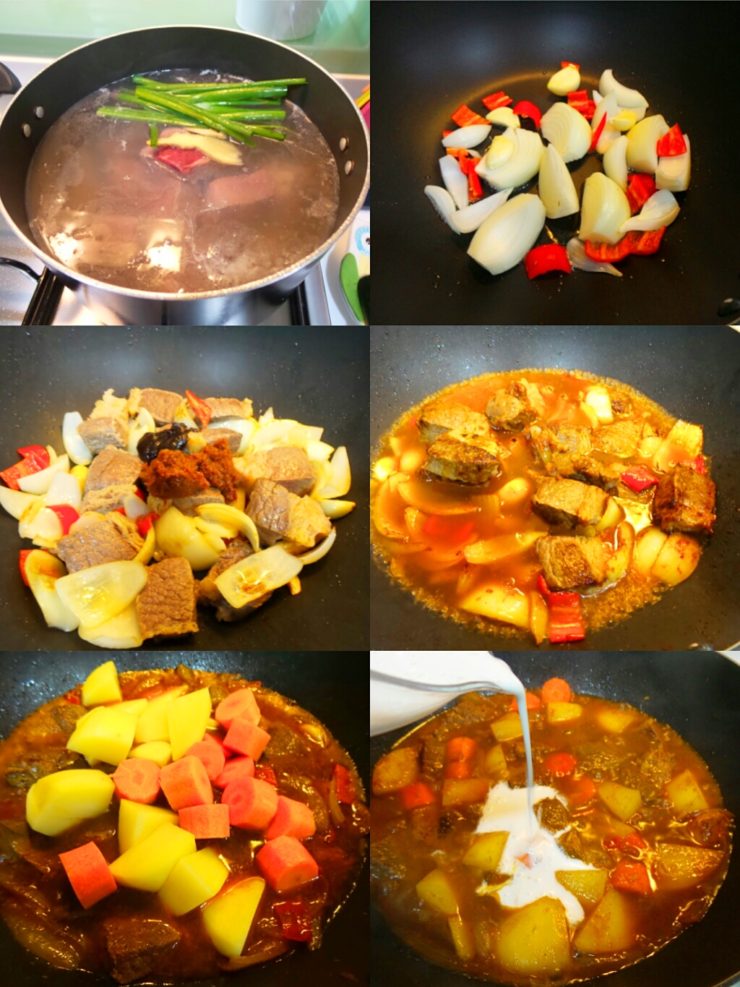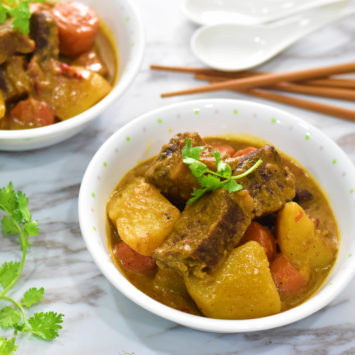 Curry Beef Brisket
Delishar
500

g

beef brisket

cut into 1 inch chunks

3

cloves

garlic

1

large carrot

cut into one inch pieces

1

yellow onion

sliced into wedges

1-2

red chilli

seeded and sliced into chunks

2

russet potatoes

cut into 1-1/2 inch cubes

1

tbsp

Chu Hou sauce

3

tbsp

yellow curry paste

1

Knorr beef cube

1

tsp

sugar

2

dried bay leaves

200

ml

coconut milk

Enough water to cover beef

Salt to taste

Cornstarch slurry

2 tbsp corn flour + 2 tbsp water

2

stalks spring onions

4

slices

ginger

2

tbsp

cooking oil
Bring a large pot of water to boil, add in spring onions and ginger.

Then at beef and blanch for 5-7 minutes to remove scum.

Drain beef and set aside.

In a pot, add 2 tbsp cooking oil over medium high heat.

Then add onion, garlic, and chilli. Cook until onion starts to soften.

Add beef, bay leaves, Chu Hou paste, and curry paste.

Stir-fry until combined and fragrant.

Add enough water to cover beef, add beef cube, sugar, and bring it up to a boil.

Lower heat to a simmer, cover with a tight fitting lid, and simmer for 90 minutes.

Check every now and then to make sure water has not evaporated too much. Add more water if needed.

Add carrot, and potatoes to the pot.

Season with salt to taste. Cover to cook for 10 minutes.

Then pour in coconut milk, and enough cornstarch slurry to thicken sauce to desired consistency.

Stir and allow to cook for another 10 minutes.

Remove from heat and serve garnished with chopped coriander leaves.
You can use more curry paste or add curry powder if you want the spices to be heavier. Different brand of curry paste will have different level of spiciness. I used yellow curry paste that I bought from Thailand. You can fine Dancing Chef in SG, or use Madras Curry paste that can be found at ntuc finest or cold storage.
Chu hou paste can be found at major supermarkets in SG. It is usually placed together with hoisin sauce.