Any food with the word 'braise' in it, automatically triggers salivation for me. It is a healthy slow cooking method that produce healthy, yet flavour-some food that is tender and falls apart in your mouth. The protein will soak up all the amazing flavours in the pot while it slowly simmers on a low and slow heat. The sauce of any braised dish is often so rich and umami-packed. My goodness, just typing this is making my tummy go cray-cray! 
This dish was a hit with the family. The husband could not stop eating it. Even after he was done with his food, his fork make its way to another chicken, piece after piece until the last one was gone. My elder daughter who is not a big meat eater, asked me for more chicken and sauce over her rice. My youngest claimed this to be her newest favourite chicken dish. And she wanted me to make it again the next day, and for the rest of her life. Lol!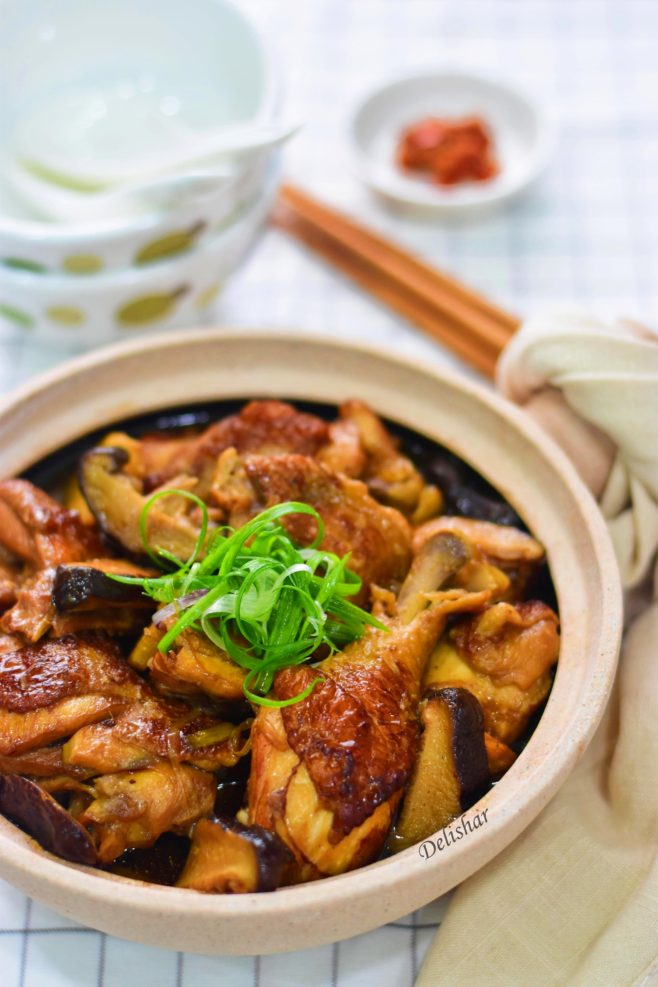 Cooking has never failed to amaze me each time. It's like a gamble with the family because it is something new that they have never tried. But I'm grateful that they are so adventurous and willing to try out any food I put on the table. 
Talking about new dishes and recipes, I wanted to share with you that my cookbook is ready! I picked up my copy from my editor and I absolutely love it! There are 45 recipes in this book, 40 of which will only be exclusive to the book. In the book, I wrote sections on kitchen tips and tricks, as well as food planning strategies to minimise food wastage and be more efficient in your meal preparations. Here's a sneak peek of 'Daily Cooking with Delishar'.
The book is still at the warehouse, pending delivery to major bookstores. It should be on the shelves and for sale at $32 sometime late February. However, you can also pre-order it from me at a special price of $28 incl of GST. You can choose to self collect from me at woodlands or have it mailed using smartpac +$3.80. Pre-order will end 5th Feb. If you are interested, please email me at [email protected]. Those who live out of SG, the book is available on Amazon as well. 🙂
Update: Cookbook is on sale at all major bookstore. I have a couple to spare at a special price of $28. If you are interested, email me at [email protected]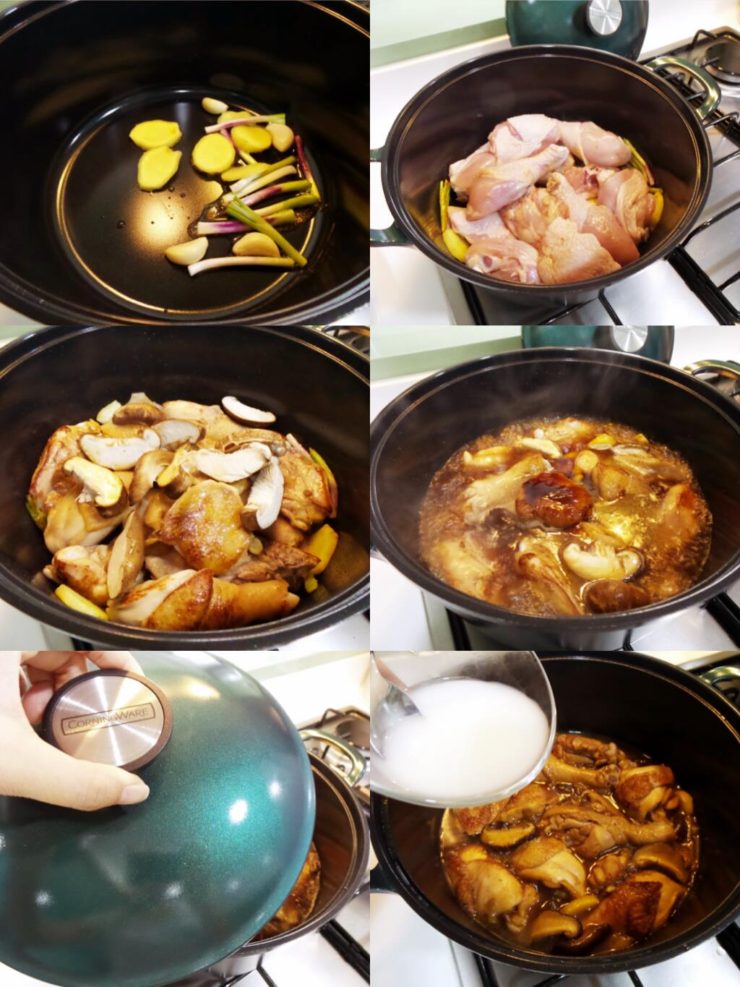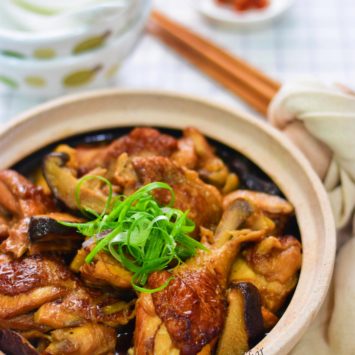 Braised Chicken in Oyster Sauce
Delishar
Chicken Marinade
4

chicken legs

chopped

1

tbsp

shao xing wine

2

tsp

light soy sauce

dash of white pepper
Ingredients
4

fresh shiitake mushrooms

sliced into 4

3

cloves

garlic

peeled & lightly smashed

1

inch

thumb old ginger

sliced

3

stalks spring onions

cut white part into 2 inch length (reserve some for garnish)

2

tbsp

sesame oil

Corn starch slurry
Sauce
2

cups

water

2

tbsp

oyster sauce

1

tbsp

light soy sauce

1

tbsp

dark soy sauce

2.5

tsp

sugar

salt adjust to taste
Marinate chicken with all the ingredients listed under 'chicken marinade' for 30 minutes.

Heat sesame oil in wok or pot over medium high heat.

Stir-fry garlic, ginger, and spring onion until fragrant.

Add chicken to brown both sides.

Add mushrooms to cook for 30 seconds.

Pour in all the ingredients for sauce, and give it a stir.

Bring to boil, cover, and reduce heat to low.

Allow to simmer for 35-45 minutes until chicken is tender and sauce reduced.

Drizzle in cornstarch slurry while stirring to thicken sauce.

Serve garnished with chopped spring onions.