The husband came home one day, rather excited to discuss a brilliant idea he had. 
Husband: "Do you know of the Whole30? I would like to go on it, would you do it with me? Please? I really need you."
Me: "Hmmm, to be your personal cook I suppose? Let me do a little research and let you know."
Next day, I went to the library to read up on this whole 30 program. I was intrigued, and checked out the book to go a little more in depth. After I'm sped through the first half of the book, I told the husband, "I'll do it if you read this book too. Skip the recipes, just read what this program is really about and the rules that follows."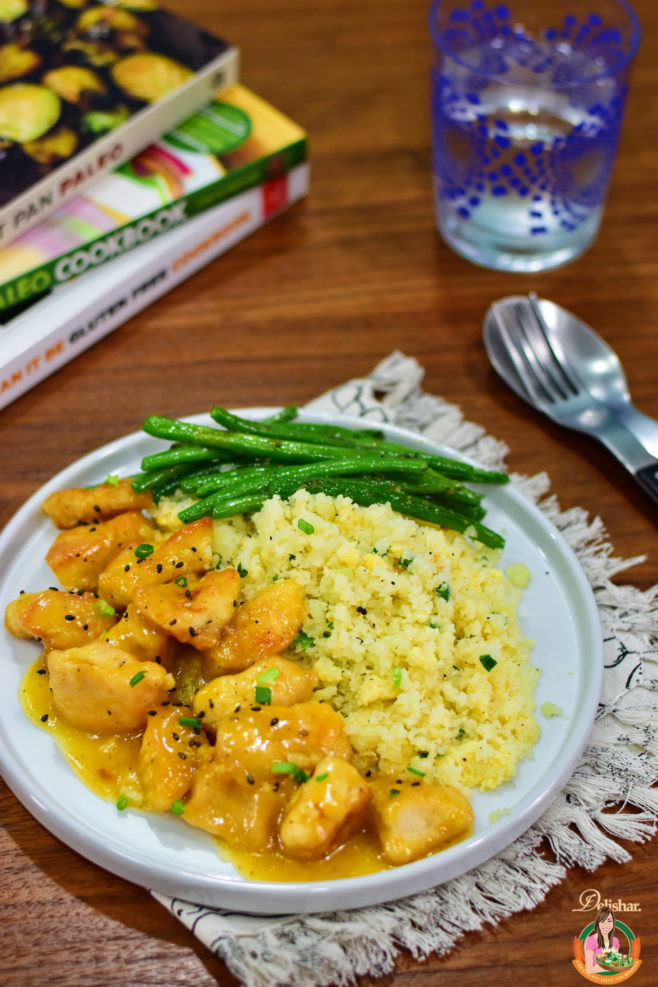 If we are doing this I need commitment. Why? This is going to be the toughest challenge that we will be embarking on. Basically, the rules are no sugar (real or refined), dairy, legumes, grains, alcohol (not even for cooking), carrageenan, MSG, or sulfites, and no baked goods, junk foods, or treats with "approved" ingredients. So in short, no soy sauce, pasta, rice etc. What do we eat then?!
After researching, I was pretty confident that I can make Whole30 compliant food using the approved food list, this is one such recipe. Made it as a test-run. It was so goooood, that we felt pretty confident diving into this program! So we agreed on a date, the Monday after my youngest daughter's birthday party.
Why? Because we all wanted cake! Lol A little diversion. This is the bear cake I made for her. Quite proud of myself as it was my first time making a bear cake and with modeling chocolate too. I had a tiny sliver of cake that day to celebrate her birthday, and mark my sugar-free journey.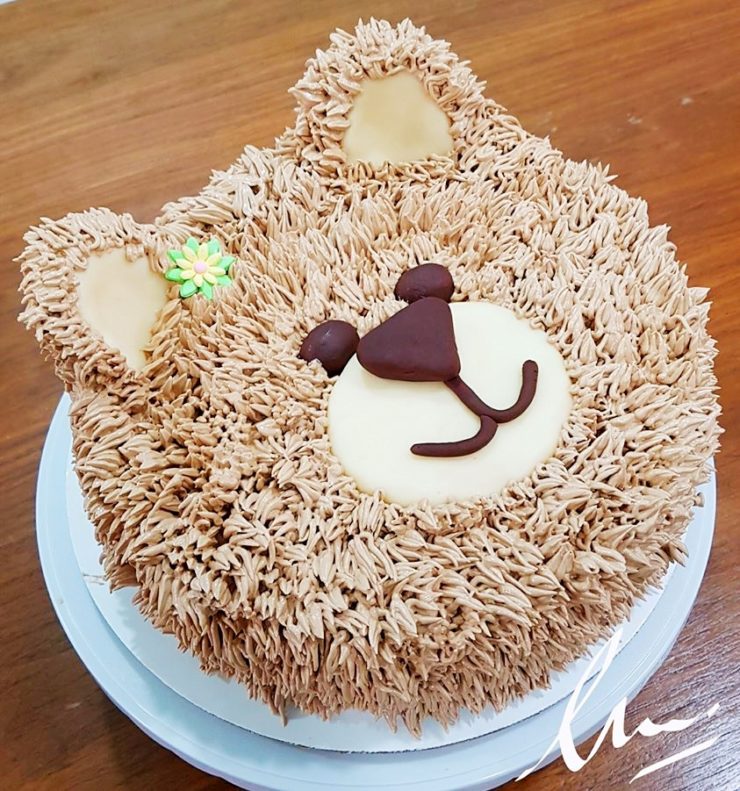 Focus. Whole30 in short eliminates food that causes allergies, addiction, or mess up our gut health. Thus, programming the body to reset itself, and slowly re-introduce food to find out how the body reacts to it. I'm hoping this will help with my daily sinus and hive problem. I'll blog more about our Whole30 journey, and share the recipes that comes with it as well. For now, let's just hope I can survive my mornings without my Kopi Kau (thick coffee with condensed milk). That hit of sugar in the morning is probably what has been keeping me from biting off people's head. lol!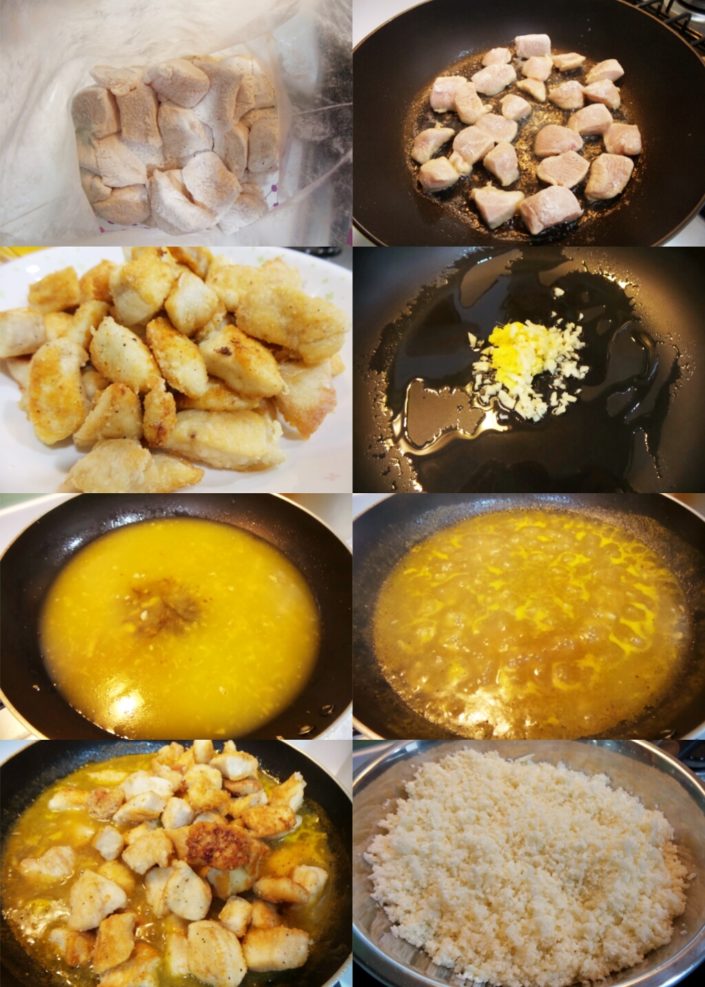 Mango Chicken on Cauliflower Egg Fried Rice
Delishar
Chicken
5

tbsp

Tapioca flour

400

g

Chicken breast patted dry and cut into one-inch cubes

Salt & black pepper to taste

3

tbsp

Coconut oil
Mango Sauce
4

tsp

coconut oil

divided

1

tbsp

ginger

grated

3

cloves

garlic

grated

1

tsp

ground cumin

1/2

tsp

chilli flakes

optional

1 1/2

cup

360ml mango juice (100% pure juice)

1

tbsp

coconut aminos*

3

tsp

tapioca flour
Cauliflower rice
6

cups

cauliflower cut into bite-sized pieces

about 620g

3

tsp

coconut oil

2

eggs

lightly beaten

1/4

cup

spring onion

chopped

1

tbsp

coconut aminos

salt and black pepper to taste
Baby Beans
300

g

baby beans

ends removed

2

tsp

olive oil

Salt and black pepper to taste
Garnish
Chopped spring onions

Toasted black sesame seeds
Chicken
Place chicken, flour, salt & pepper into a ziplock bag. Seal and toss to coat chicken with seasoning and flour.

Heat pan on medium high heat, add oil.

Shake off excess flour, and pan fry chicken until golden on all sides. You may have to do this in batches.

Remove and set aside.
Mango Sauce
With the same pan, give it a wipe with kitchen towels.

Add oil and heat on medium heat, melt coconut oil.

Add in the ginger, garlic, chilli flakes, and cumin. Cook until fragrant, about 1 minute.

Add in the juice and coconut aminos.

Bring to boil at high heat.

Add 1 tbsp of sauce liquid to 1 tbsp of tapioca flour in a bowl, and whisk until smooth.

Pour mixture into sauce while stirring constantly, and cook for 2 minutes.

Reduce heat to medium low and simmer for 6-7 mins, stirring frequently, until the sauce reduces by about 1/4.

Remove from heat, and add in chicken.

Toss to coat.
Cauliflower rice
Process cauliflower in food processor until you get rice size pieces.

Heat wok on high heat, and add coconut oil.

Add cauliflower to stir fry for 6-8 minutes.

Create a well in the middle of the cauliflower and add in eggs.

Scramble until almost set, and toss together with cauliflower.

Season with coconut aminos, salt, and pepper.

Remove from heat, and toss in spring onions.
Baby Beans
Heat pan on medium high heat, and add oil.

Add beans to saute until desired done-ness.

Season with salt and black pepper half way through.
I made my own mango juice by pureeing a fresh mango and some water.
Coconut aminos is a whole30 compliant 'soy' sauce.
Adapted from LAMuscle