Day 24 of Whole 30: Still no sign of tiger blood, nothing for the husband too. Perhaps we are destine to be the group of people that will never experience it. It's about time for me to carve out some time to plan the reintroduction phase. Honestly, I like what we have been eating and I do like how I have been feeling ever since we have been on the diet.
During breakfast 2 days ago, the husband told me that I lost weight too. I'm sure it's not as significant as his given that I don't have a whole lot to lose in the first place. And with my hypothyroidism, it makes losing weight even harder. Quite honestly, I definitely would not mind extending the program. However, for now we have decided to weave in some whole 30 meals in our weekly meal planning as a form of lifestyle change. 
I think the novelty has worn off for the husband. He lost weight for sure, which was his ultimate goal. His 4 hidden abs are showing. So I get the impression that his 'that's good enough' take on things is starting to surface. I'm going to try to egg him on to at least cross the finish line.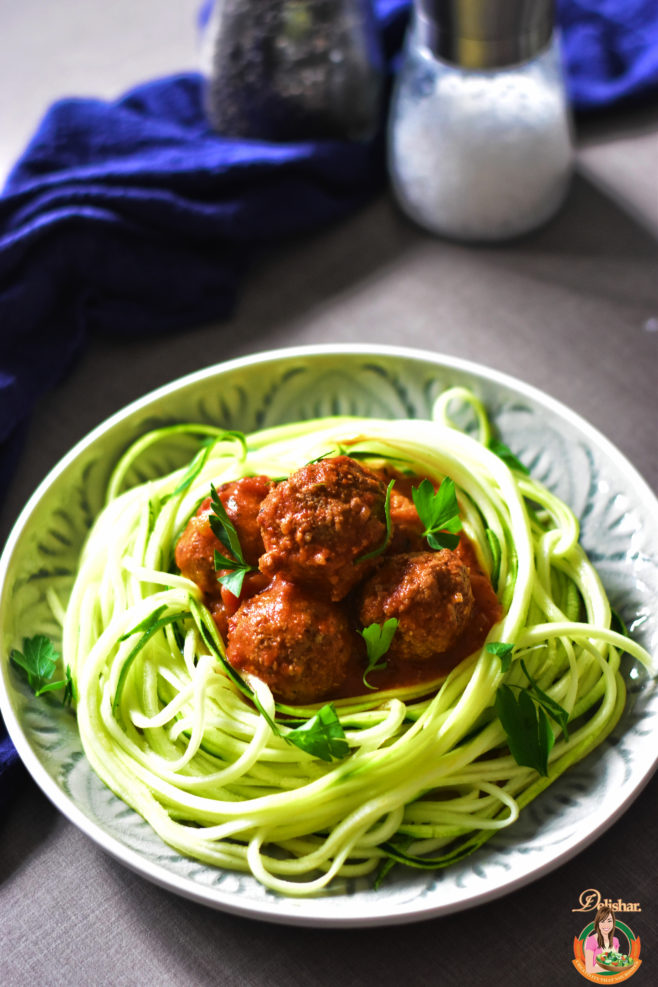 I've made this recipe 3 times now, it is my go to 'plan B' recipe when I'm unable to execute my meal plan due to sudden change in schedules or activities. It's easy, delicious, and the sauce made the zoodles so much more palatable. Not that zoodles doesn't taste good, but it can taste kind of bland. I cook some plain pasta for the girls, and blanch a couple of broccoli. Any left over meatballs can be frozen or use for lunch the next day, or quick snack any time of the day.
You can use a spiralizer or vegetable shredder to make the zoodles. You might need to hunt down the spiralizer, try qoo10. The vegetable shredder is readily available, usually sold along side a peeler. This is an awesome 30 minutes recipe to have on hand because the meatballs and sauce are made in one pan. I say, yay to less wash up!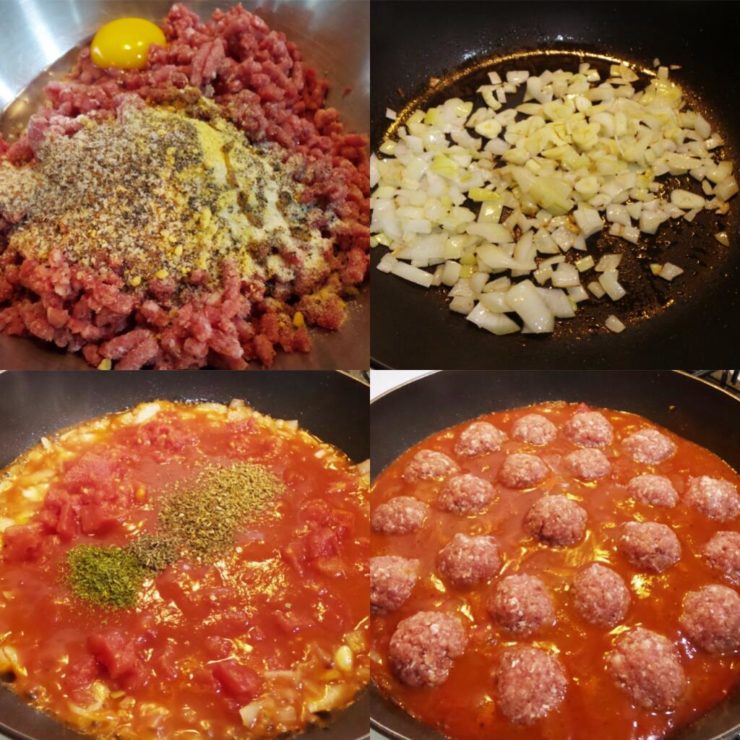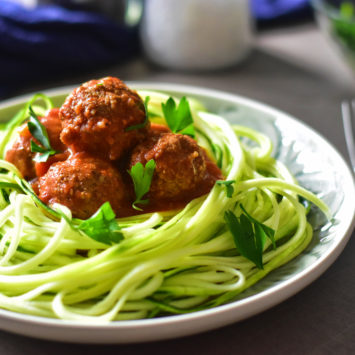 Meatball Zoodles
Delishar
Serves 4-6
Meatballs
500

g

minced beef

1

tsp

onion powder

1

tsp

garlic salt

Black pepper to taste

1

egg

1/4

cup

almond meal/flour

2

tsp

coconut aminos

or soy sauce if not whole 30

2

tsp

fish sauce

I use red boat, which is compliant
Tomato sauce
1

can

410g tomato puree

1

can

411g diced tomatoes

1/2

yellow onion

diced

3

cloves

garlic

minced

1

tsp

dried basil

1

tsp

dried oregano

1

tsp

dried parsley

1/2

tsp

dried thyme

1

tbsp

carob powder

optional

Salt and black pepper

1

tbsp

olive oil
Zucchini Zoodles
3-4

medium zucchini

spiralised
In a large mixing bowl, add all the ingredients for meatball, and mix until combined.

Shape meatballs into golf ball size and set aside.

In a pan over medium heat, add olive oil.

Then saute onion until translucent and soft.

Add garlic to cook for 30 seconds.

Pour in tomato puree, diced tomatoes, basil, oregano, parsley, thyme, and carob.

Season with salt and black pepper.

Bring to a simmer then drop meatballs into pan.

Bring back up to a boil, cover and reduce heat to medium low.

Cook 15 – 20 minutes until meatballs are completely cooked through, stirring once or twice.

Serve over spiralised zucchini, garnish with chopped Italian parsley.