With the festive season just around the corner, I'm always looking for quick and simple recipes that still have that wow factor to bring to potlucks or entertain. This is one such recipe. A one pot recipe that would tantalize taste buds and is a visual feast on its own. You can prepare the layers ahead, pour in Mizkan ready-to-use Pork Bone and Soy Sauce soup base, and it'll be ready in 15 minutes.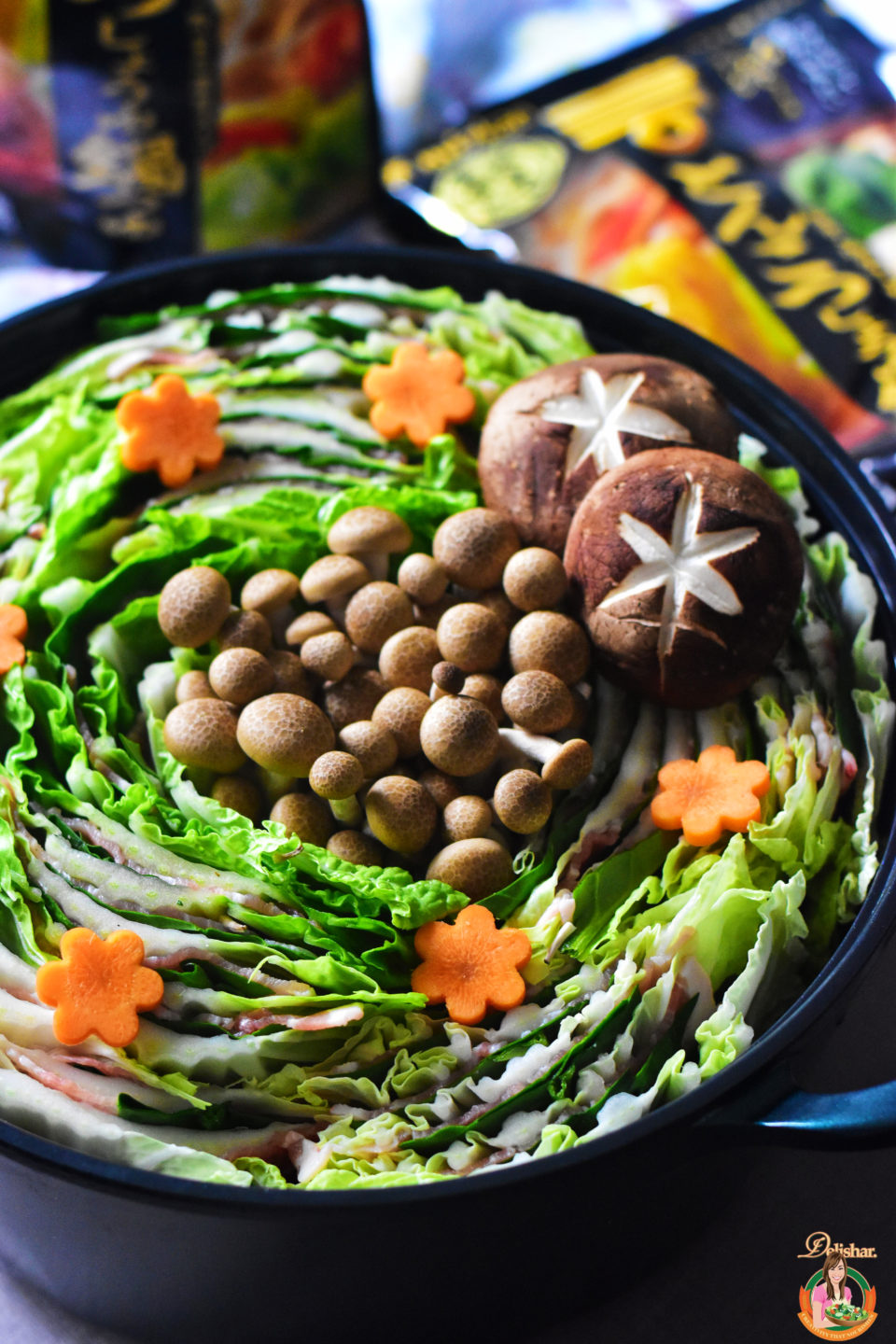 I absolutely love this recipe because it's healthy too! With the all the festive feasting, which tends to be very carb and meat heavy, it's nice to have a pot of delicious broth and heap load of veggies.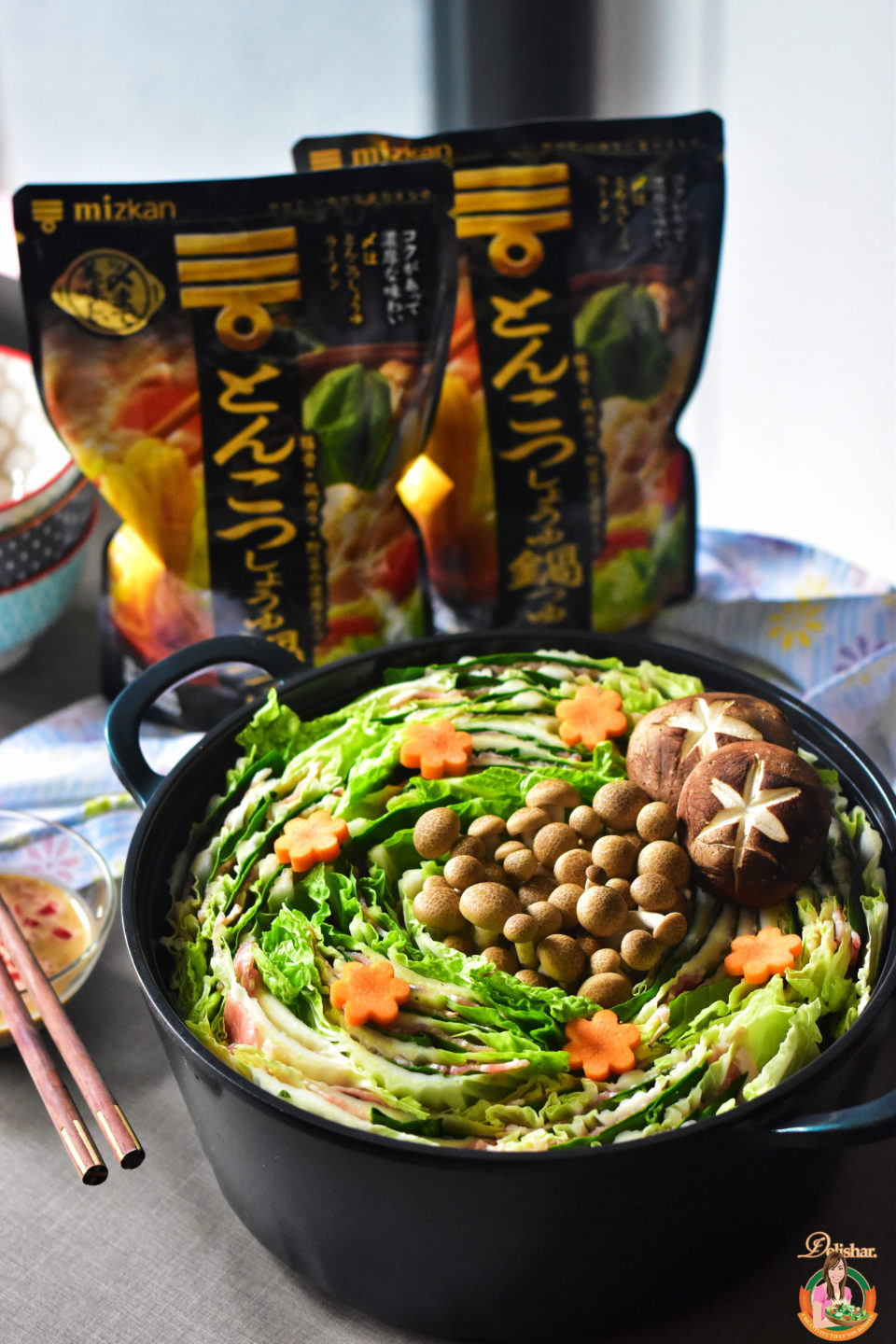 Mizkan has quite a few ready-to-use soup base. I chose to use Pork Bone and Soy Sauce soup base because pork and cabbage are a match made in heaven. The sweetness of the cabbage marries so beautifully with the savoury broth. 
My husband was suppose to go down town to run some errands. But after seeing what I was cooking, he does not want to miss the chance of consuming it immediately after its cooked! My girls who aren't big fans of cabbage cleaned their bowl, and slurped every last drop of soup.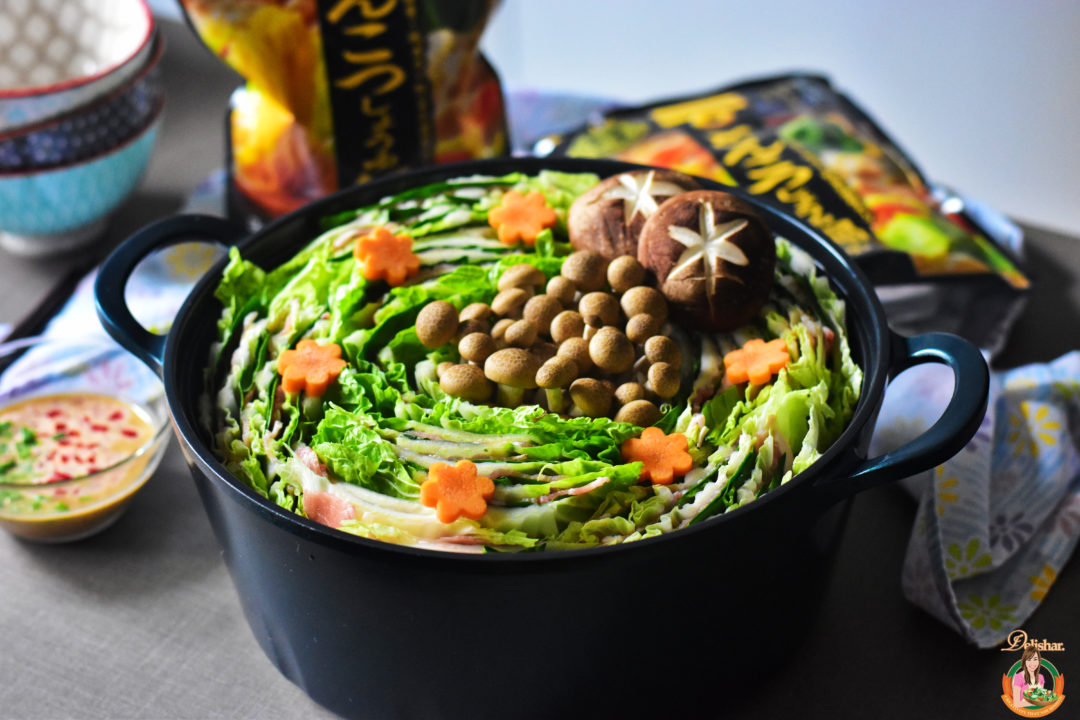 While the hotpot is cooking, I made a dipping sauce with Mizkan's Sesame Sauce with Roasted Nuts. That sweet, nutty, spicy, and creamy sauce was the perfect condiment to have on the side. 
You can get Mizkan's products at any major supermarkets and Redmart. 
Here are some other ways you can use Mizkan's products:
Here's how I made my Thousand Leaves Hot Pot.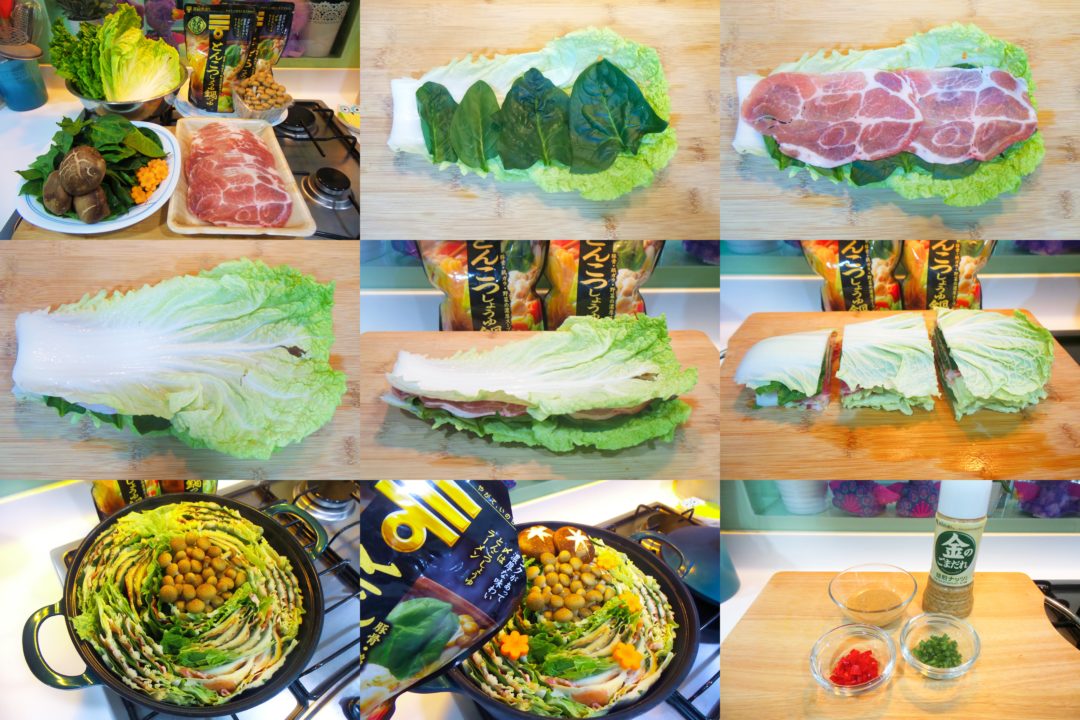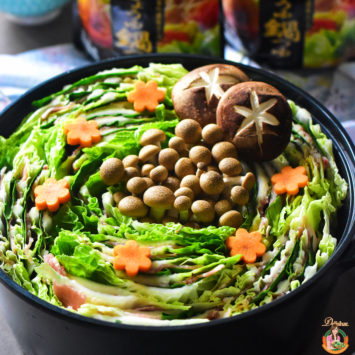 Mille Feuille Nabe (Thousand Leaves Hot Pot)
Sharon Lam
2

packs

Mizkan Pork Bone and Soy Sauce Nabe

200

g

Bean Sprouts

1

head

Napa Cabbage

separate each leaf

500

g

Shabu Pork Collar / Beef

200

g

spinach or baby spinach

leaves only

100

g

Shimeiji mushrooms

ends removed

4

pcs

shiitake mushrooms

stem removed

1

small

carrot

sliced
Dipping Sauce (per pax)
3

tbsp

Mizkan Sesame Sauce with Roasted Nuts

1

pcs

chilli padi

minced (optional)

1

tsp

chopped spring onions
Place the bean sprouts on the base of the pot.

Lay spinach leaves on top of cabbage leaf.

Place shabu pork/beef on top of spinach.

Then place another piece of cabbage leaf on top. Continue doing so until you have 5 layers of cabbage leaves.

Slice the stacked cabbage layers into 3 portions. Then place it standing along the sides of the pot. 

Continue layering and portioning until the pot is almost filled, leaving a space in the middle for the mushrooms.

Place the shimeiji mushrooms in the reserved space, top with shiitake mushrooms and sliced carrot.

Pour in 2 packs of Mizkan Pork Bone and Soy Sauce Nabe and bring to boil over medium-high heat.

Once boiling, reduce heat to low and allow to simmer for 15 minutes.

Meanwhile, make the dipping sauce by mixing all the ingredients for dipping sauce in a bowl.

Serve immediately with dipping sauce.
You can omit beansprouts if you aren't too keen on it or line the base of the pan with extra napa cabbage. Serve it with a bowl of rice or noodles.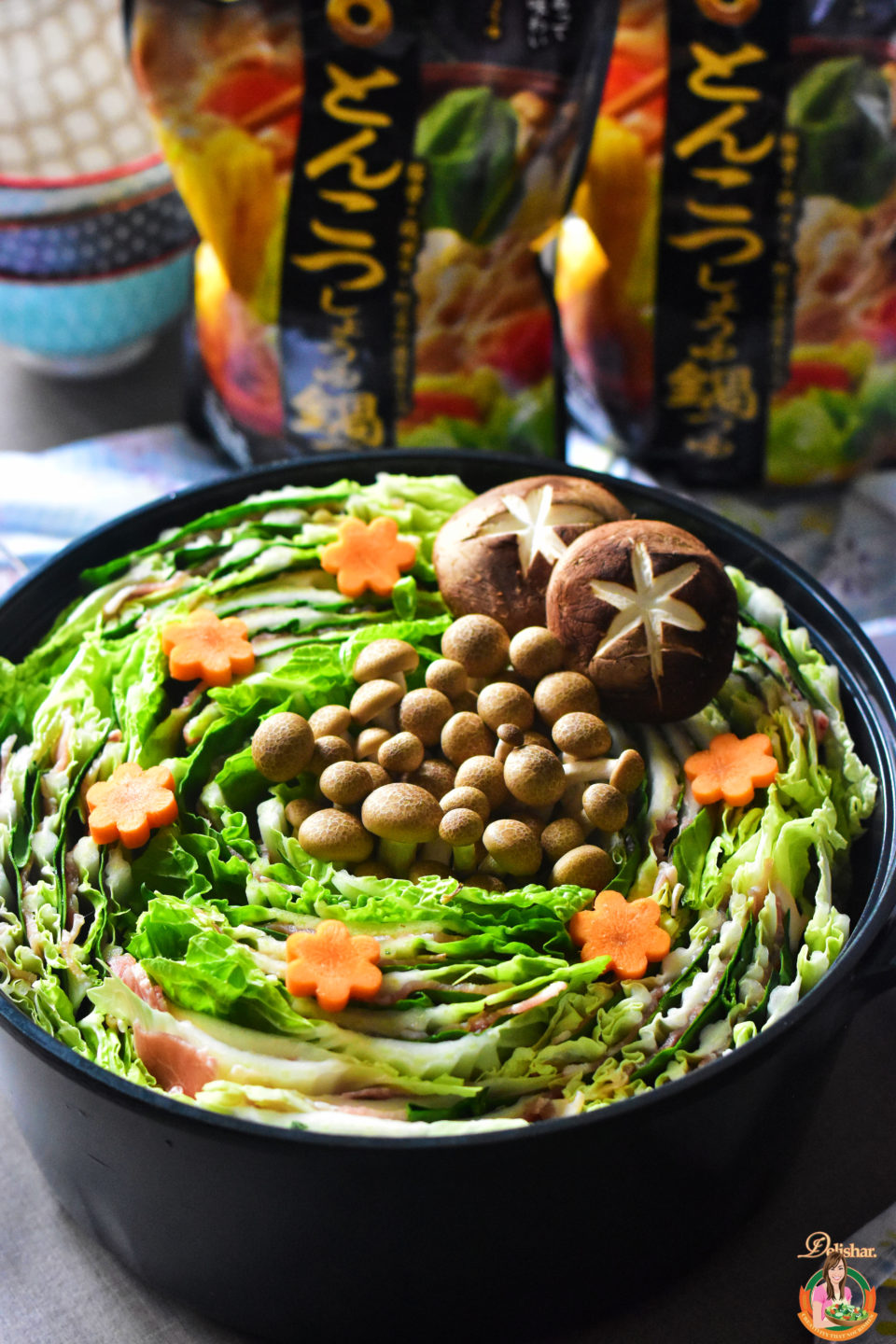 This post is in collaboration with Mizkan Asia. However, all opinions are of my own.