We have been living in Kovan for 5 years now, and we are a little sad that we will be moving to a new neighbourhood very soon. During our time here, we have made some great friends, so did the kids. I love it here because our estate consist of families from different parts of the world! It's like one big melting pot, and it's so nice to learn about different cultures and food.
So I though before I leave, I'd be thick skin and ask the mummies of my girls' playmates if they are willing to contribute a recipe of their culture. They generously agreed! Thank you ladies! So I'll be featuring some guest recipes in the next couple of months, and sharing with you some little bits of stories.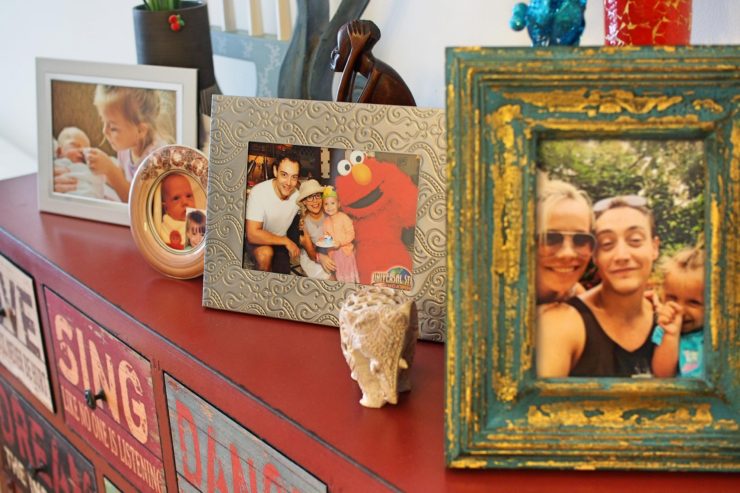 This gorgeous mummy here is Marta, believe it or not, she just had her 2nd princess about a month ago! She came from Poland and her husband Daniel came from the UK. They moved to Singapore a couple of years ago, and have been living in Kovan since they started their family. Liliana is their first born, a feisty little one that is always so full of life, and will start swaying and dancing whenever she hears music. Luna, the newborn is such a sweetheart, and a totally chilled baby.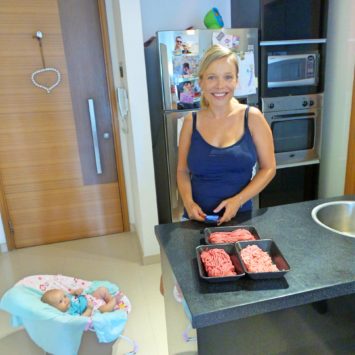 Look at how contented was Luna just chilling out on her bouncer, looking at what we were up to! Once every 3 months or so, the kovan crew as we called it will get together by the pool side to have a little get together. Each family will bring a dish or two, wines, and beers to share. The kids will be running amok, keeping themselves entertained, while the parents kept a close eye, enjoy the food, booze, and company.
One of such event, Marta brought her warm beet root salad, and it was a hit! Sweet, slightly savoury, and healthy!! So I requested for her to share with me that recipe. She also suggested to make some Polish meatloaf to go along with it. I have never heard, least tried Polish meatloaf, but hey, it's all about trying something new right?! And man was it good! She even shared with me her secret ingredient.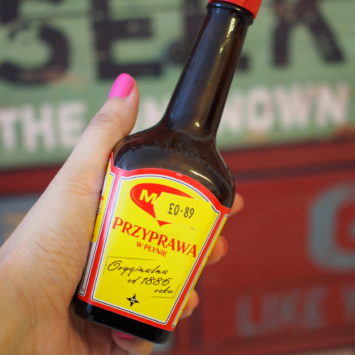 This is her secret ingredient, Polish Maggi sauce!! She got her parents to send it to her, and will buy some whenever she goes back to Poland. Too bad we can't get any of those here, but fortunately, we can always substitute for our local Maggi sauce. The Maggi sauce gives the meat loafs that added umami, I suppose it's like adding Worcestershire sauce to our meat loaf or meatballs recipes.
Marta's meatloaf turned out absolutely delish!! Very tasty, melts in the mouth but with a nice crispy crust! Marta, if you are reading this, please make it for our next poolside get together. My tummy is already craving for this. I'm going to try to make this on my own very soon! It's a great dish to go on top of pasta, between bread, or even just on it's own with the beet salad and a side of mash potatoes. 🙂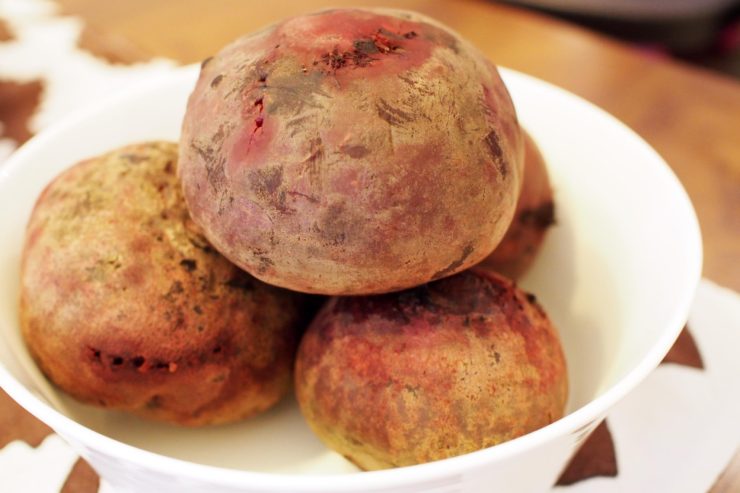 I can rave about the food all they, but I'm too excited to be sharing with you Marta's recipes! So before moving on to the recipes, do keep in mind that we want raw beet roots to cook. Do not buy those peeled, and cooked vacuum packed beet roots that you see from the supermarket.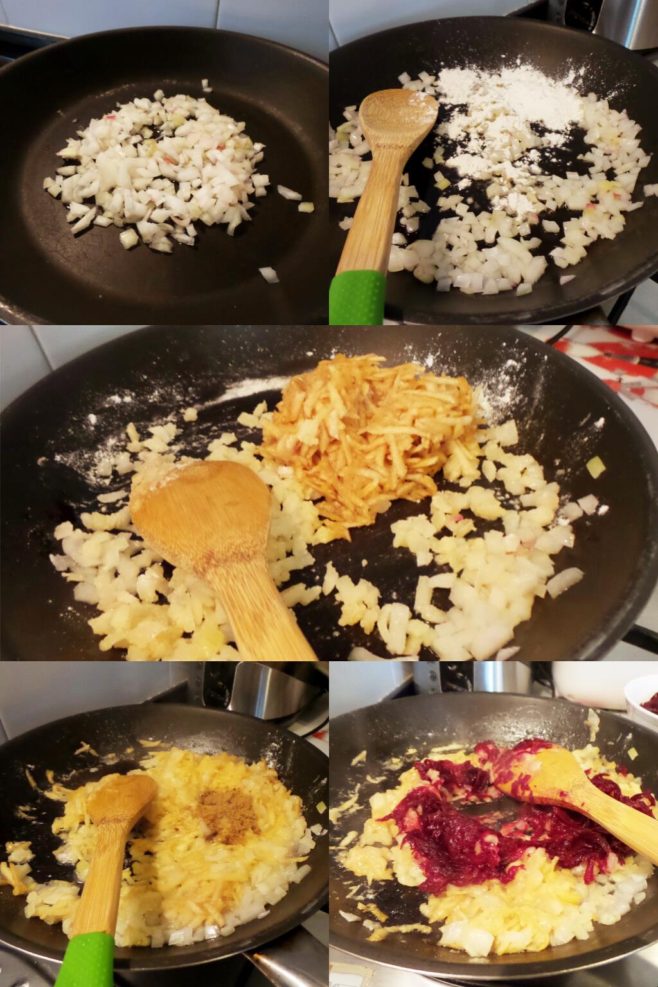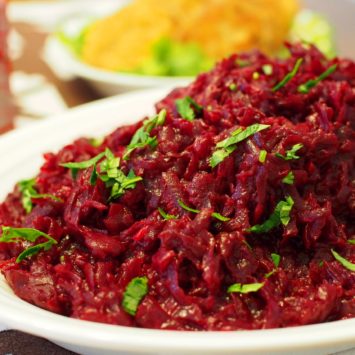 Warm Beetroot Salad
Delishar contributed by Marta
Serves 6-8 as a side dish
600

g

beetroot

1

red apple

peeled and shredded

1

yellow onion

diced

1

tbsp

flour

1-2

tbsp

brown sugar or to taste

1/4

tsp

salt

4

tbsp

cooking oil

divided

A few splashes of Maggi sauce

optional

Chopped Italian parsley to garnish
Heat 2 tbsp of oil in frying pan over medium heat.

Saute onion until soft and translucent.

Add flour and mix well.

Add apples, sugar, salt, and saute for 2 minutes.

Pour in the rest of the oil, and then add beetroot in 3 batches.

Saute until all combined, and most of the liquid has evaporated.

Garnish with Italian parsley, and serve warm.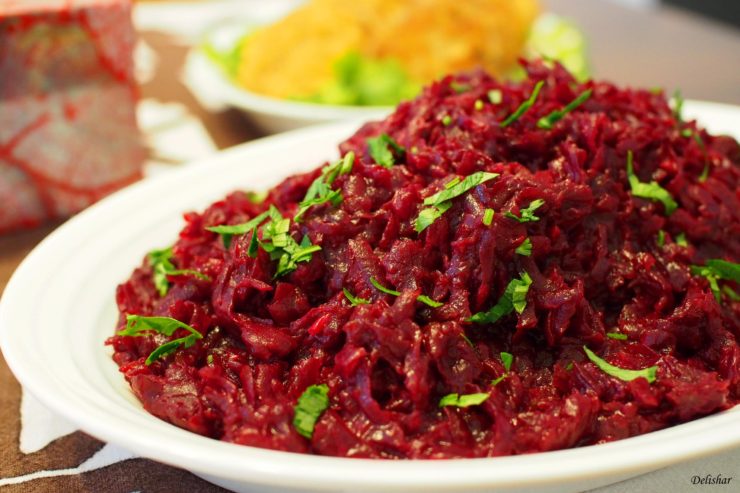 Doesn't that look amazing! Just that popping red colour alone makes me hungry! It was so good and so comforting, even the kids loved it! Now for the meatloaf recipe.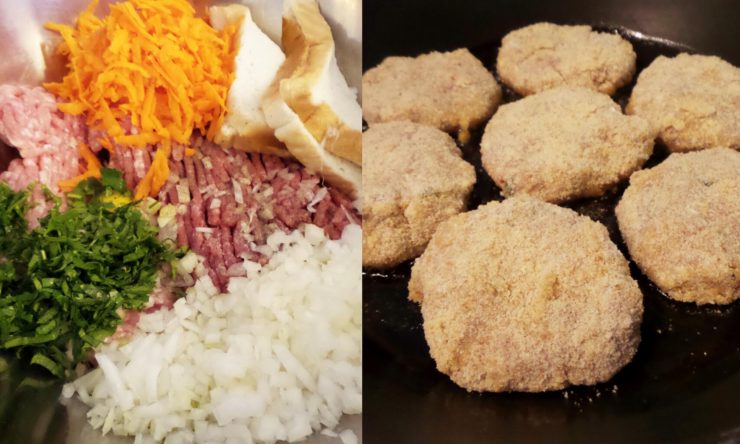 Polish Meatloaf
Delishar, contributed by Marta
Serves 6-8
300

g

minced beef

300

g

minced pork

2

slices

of bread

soaked in milk

1

large egg

1

yellow onion

minced or grated

1

medium carrot

grated

3

tbsp

chopped Italian parsley

1/2

tsp

salt

Black pepper to taste

2-3

tbsp

Maggi sauce

Oil to pan fry
Breading station
2-3

eggs lightly beaten

1/2

cup

flour

1

cup

bread crumbs
In a large mixing bowl, mix together minced pork, minced beef, onion, carrot, parsley, bread, egg, salt, black pepper, and maggi sauce.

Use your hand to mix until well combined and sticky.

Shape patties into 2 inch round and 3/4 inch in thickness.

Dredge in flour, dip in beaten egg allowing excess to drip off, then coat with bread crumbs.

Pan fry over medium heat until crumbs are golden and meat cooked through.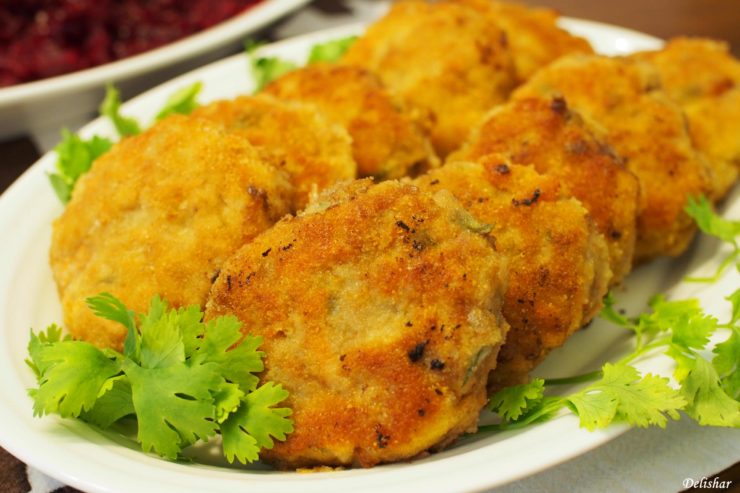 Special thanks again to Marta, for sharing with me the recipes, and your culture! <3