I am so excited to share with you Corningware new range of non-stick Retroflam cookwares. Yes, that's right, non-stick. 🙂 I'm sure we are all familiar with Corningware. When mentioned, the first thought would be their pyroceram cookwares that is possibly passed down to you from your mom or grandma. That being said, you know Corningware's quality cookwares are built to last.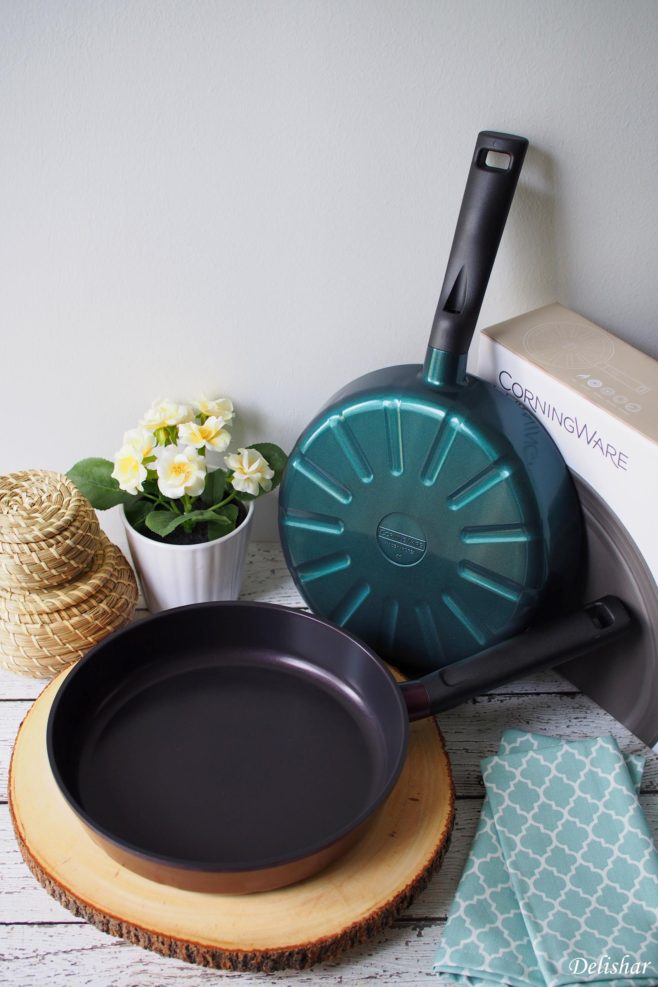 When I attended the Retroflam launch event, I was blown away by the beauty of the cookwares! Not to mention that they made it in my favourite colours, Green Emerald and Red Ruby. The new non-stick cookware is manufactured in Korea, with 5 layers of coating made from quality cast aluminium, black titanium, and sparkling pearl ceramic coating on both the interior and exterior of the cookware. 
The ceramic coating allows for  heat conductivity to up to 400 degrees Celsius! That is some serious heat there! No more worrying about harmful chemicals discharge while using non-stick pan on high heat!  Additionally, the coating is highly scratch resistant making it even more durable. The materials of the product ensures energy efficiency while cooking. Aluminium being an excellent heat conductor, and titanium provides a solid non-toxic, non-porous, and non-reactive base.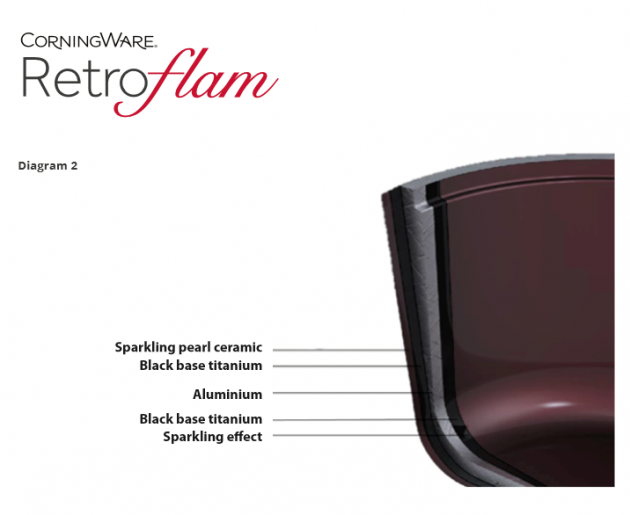 We all have our fair share of experience with scratched pots and pans with it's coating peeling off after some usage. And worries about chemicals like  PFOA (perfluorooctanoic acid) getting into our food. Which is highly debated to be harmful to our health if exposed to it overtime. Don't have to worry about that with these gorgeous cookware!  The pearl ceramic coating on the Retroflam is cured on the interior and exterior of each cookware with nano technology, and is naturally inert and non-reactive to acidic and alkaline food, free from toxic chemicals such as PFOA, cadmium and lead. Yay to healthy cooking for my family!
What about the non-stick functionality that it promises? I can only say that I am utterly impressed! My food GLIDES on the pan, and there was no need for me to scrape off the bottom of the pan while I was deglazing it with wine. All the goodness simply dislodge as the wine bubbles in the pan, and melt away into the sauce. Cleaning was absolutely a breeze, especially since the exterior is also made with the same pearl ceramic coating. The ease of cleaning due to the superior non-stick quality makes doing the dishes so much more fun!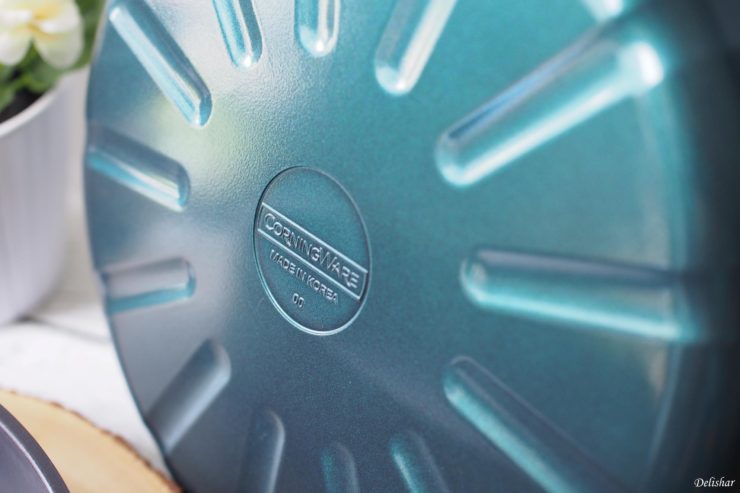 The base of the pan is specially designed with radiating grooves to allow for even distribution of heat, promising evenly cooked food. No more hot spots leading to burnt and undercooked food, especially when pan-frying or searing!  
I put the pan to the test by pan-searing some scallops which requires high heat, even surface, and even heat distribution to achieve a nice sear. Each scallop was beautifully seared with an even gorgeous crust on both sides. I am honestly impressed with the performance of the cookware. Definitely seeing myself making more delicious food with it! Let's take a look at how this super simple dish was made.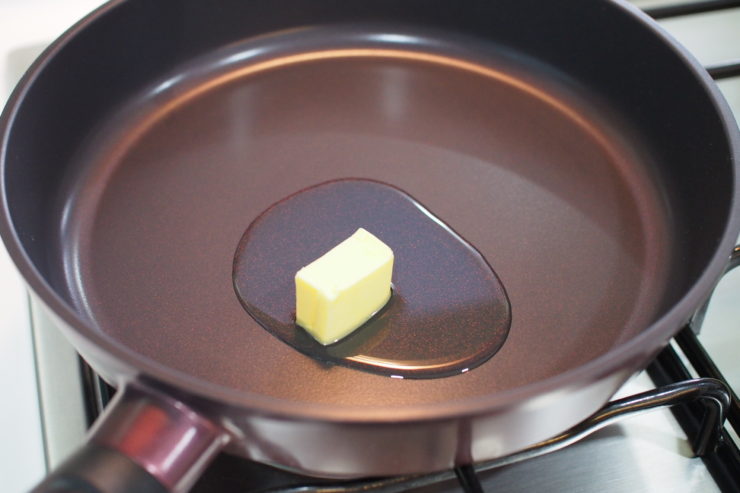 Melt butter with some oil in pan over high heat. Can you see the how the pan sparkles? I'm bedazzled! 
As the bubbles starts to subside, add scallops that's pat dry, and seasoned with salt and pepper. Let it cook without touching it for 1 minute to 1.5 minutes before checking.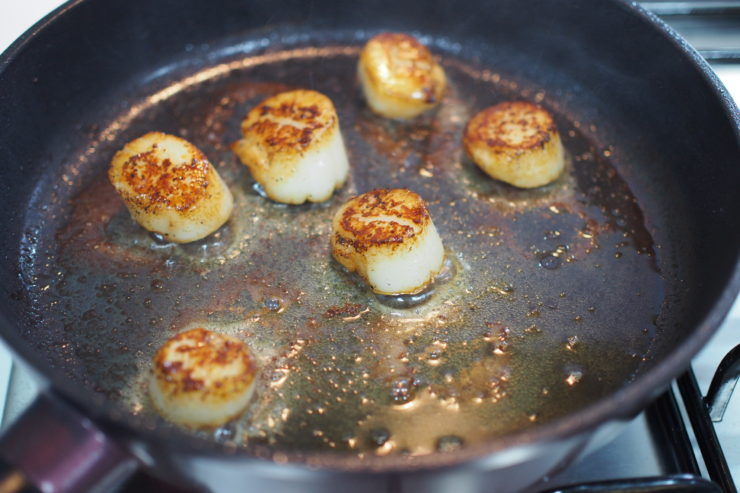 Carefully flip, and allow the other side to cook for another minute. Isn't it gorgeous?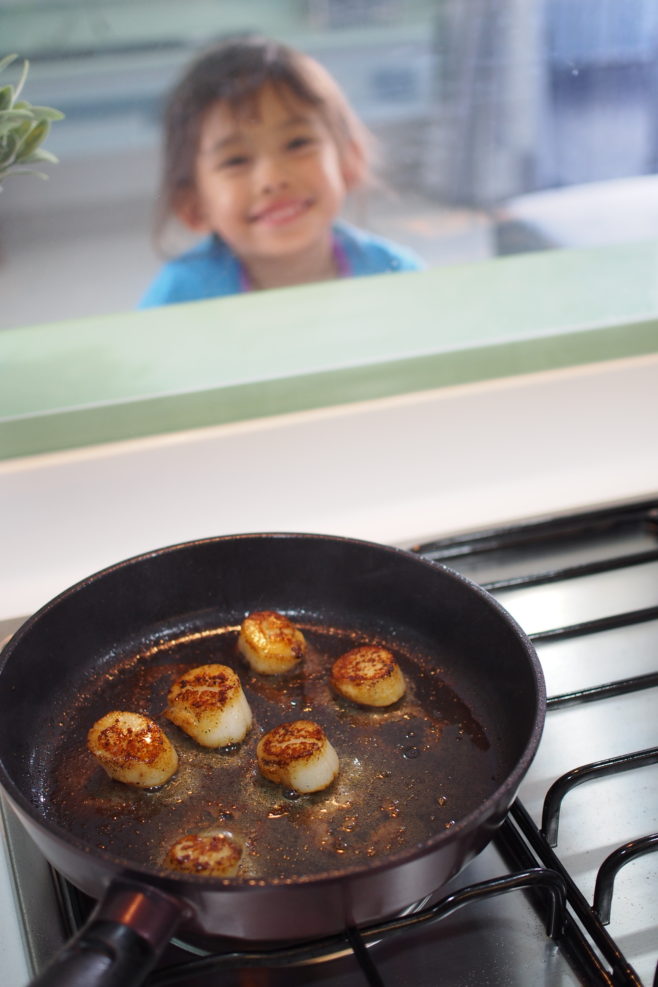 My cheeky little one came to peek and watch me cook. She kept asking if she could have one now. Eventually, I made another batch without the sriracha so the little ones can enjoy too.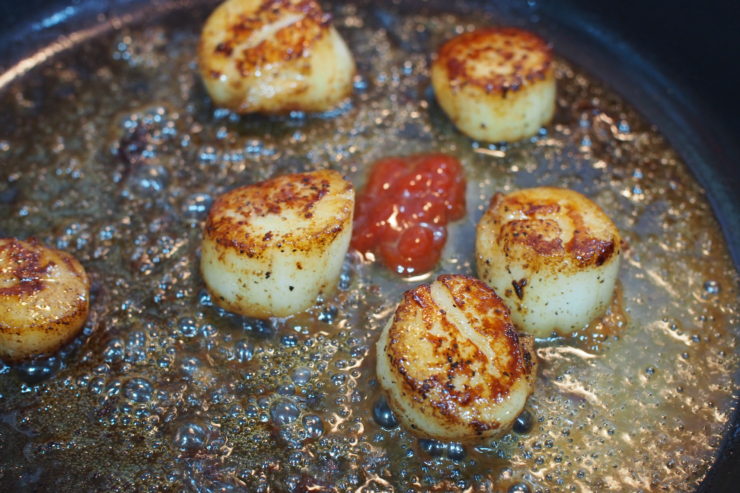 Deglaze with wine, and a little squirt of Sriracha. Swirl it around the pan a little, then remove from heat, and spritz in the lime. Garnish with chopped cilantro and serve.
Usual price for Corningware Retroflam starts from $109 and is available at leading department stores listed here.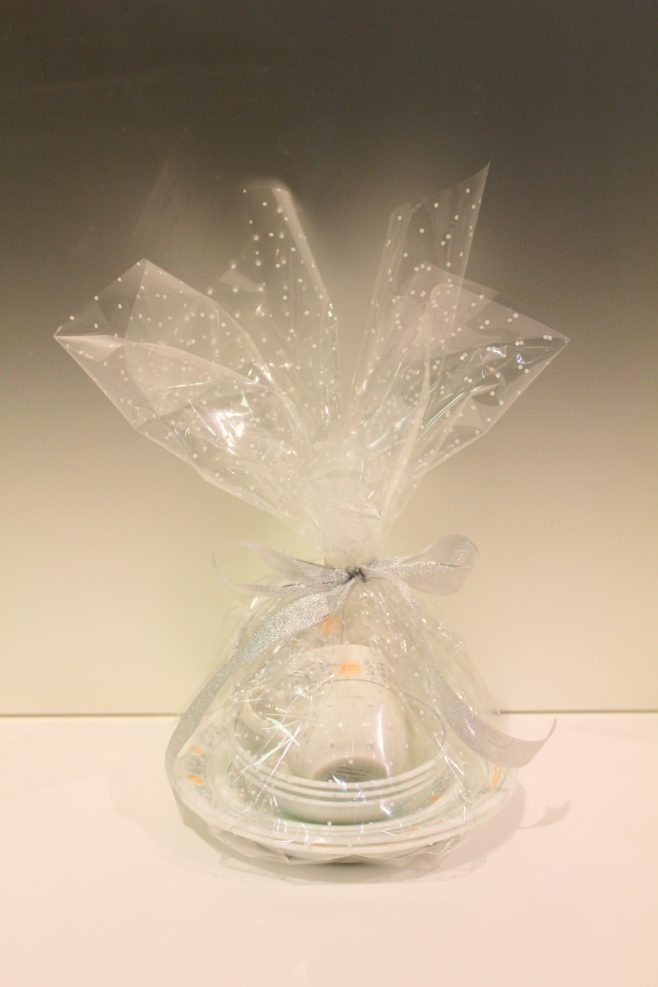 The generous folks from World Kitchen would like to giveaway 2 sets of Corelle Diningware worth $222 to 2 lucky readers! Each winner will be entitled to 1 set of Corelle (Apricot Grove) dinnerware as shown in the picture above. To take part in the giveaway, simply follow the instructions on the giveaway widget below.
a Rafflecopter giveaway
*This giveaway ends on Friday, Nov 11, 2016 at 11:59 p.m. Singapore time (GMT+8). Each winner will be entitled to 1 set of Corelle (Apricot Grove) dinnerware. There will be 2 winners selected by random.org and will contacted by email. The winner will need to respond within 48 hours. If there is no response from the winner after 48 hours, another winner will be selected. The winner will need to collect the prizes from World Kitchen (Asia Pacific) Pte Ltd at 238A Thomson Road, #25-09/10, Novena Square Tower A, Singapore 307684. As such, this contest is opened to Singapore entrants only.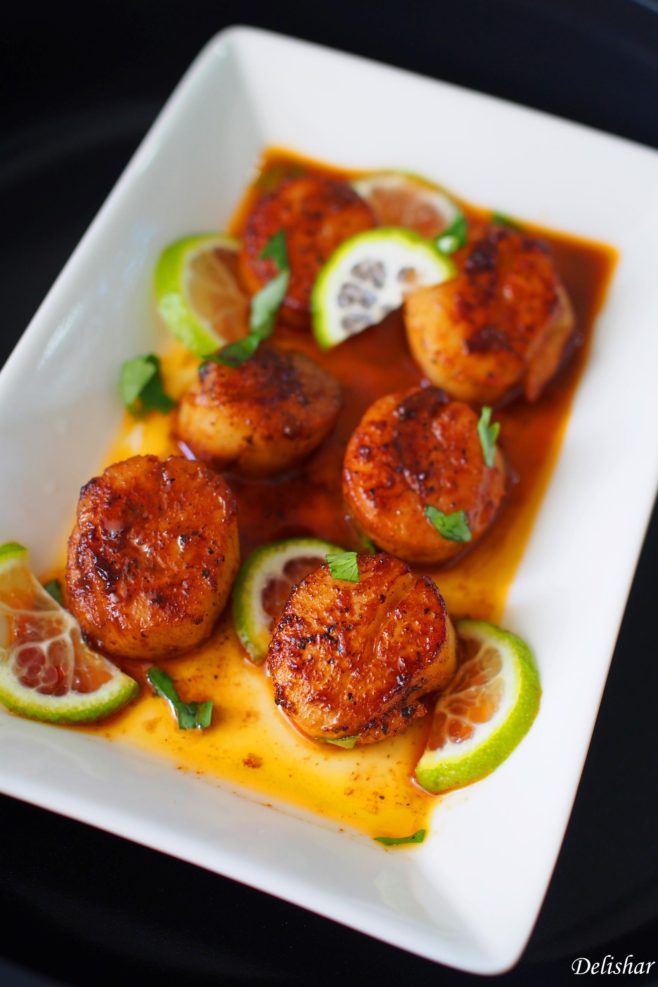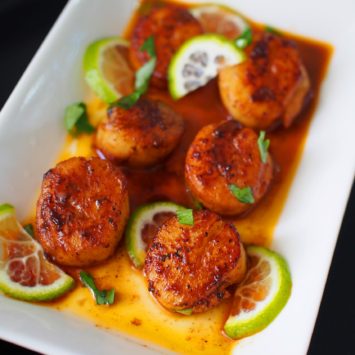 Sriracha Lime Scallops
Delishar
6

large scallops

pat dry

1

tsp

high smoke point oil

I used olive

1-2

tsp

butter

1/4

cup

dry white wine

1

tsp

sriracha or to taste

Lime juice to taste

Salt and pepper

Chopped cilantro to garnish
Season scallops with salt and pepper.

Heat pan on high with butter and olive oil.

When oil is hot and bubbling of butter starts to subside, add scallops.

Allow to cook without touching for 1-1.5 minutes before checking.

Carefully flip and allow to cook for another minute.

Add wine and sriracha sauce to deglaze.

Swirl it around and allow to reduce a little (it'll be quick!)

Remove from heat, and spritz in lime juice.

Garnish with cilantro and serve.
Make sure the scallops are properly pat dry!