Super quick, and incredibly simple to make, but guaranteed to impress your dinner guest! It took me only 20 minutes to make this gorgeous plate of pasta! I regretted not making larger portion of this dish as both the husband and I could not get enough of it! I made another 2 servings using teddy bear shaped pasta for the girls, and they finished their meal at record speed!
This time round, I used The Alaska Guys' Wild Alaskan Golden King Crab. Since they are already cooked in Sea Brine (a salt water solution that acts like a natural preservative) it means I just have to get them out of their shell with my pair of trusty kitchen shears and heat them up! The crab legs made the would-have-been-boring pasta popped with it's succulent, sweet, salty, and most definitely fresh taste of the Alaskan sea!
TAG's Wild Alaskan Seafood are caught from the open sea of Alaska, then almost immediately the live crabs are cleaned, cooked, and packed for shipping to ensure that you get the freshest possible seafood from the Alaskan sea to your dining table. If you have not tasted Alaskan Crab, you are missing out on something really good. Use discount code "Delishar5" if you are planning to try out some of The Alaskan Guy's wild Alaskan Seafood!
Win S$68 TAG in-store voucher for you to redeem any of their wild caught Alaskan seafood! Go to GIVEAWAY page for more details!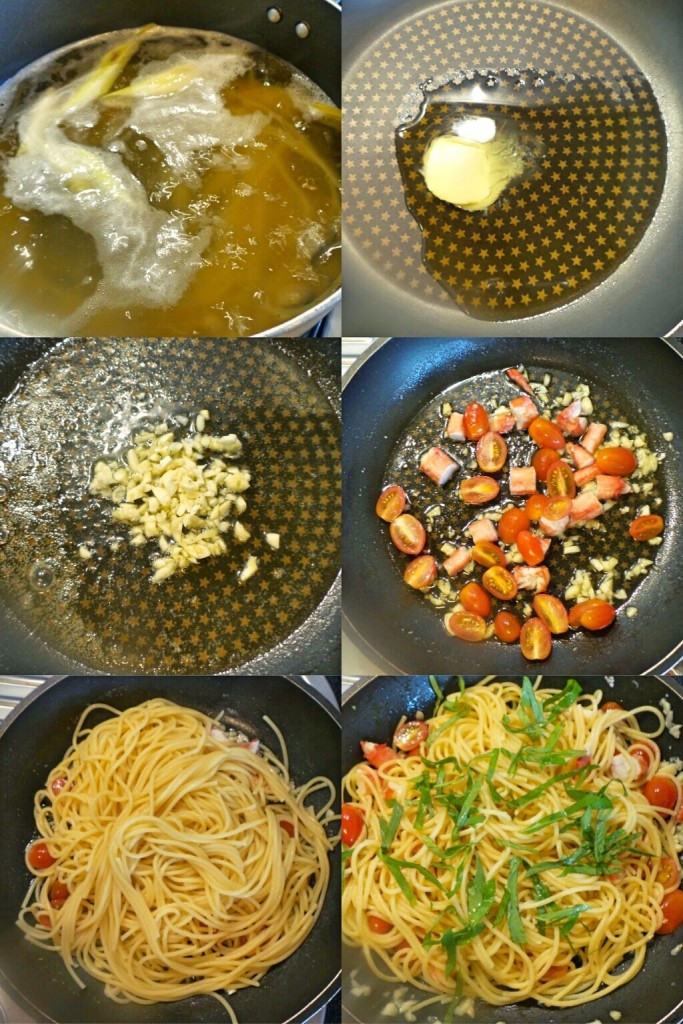 Ingredients (Serves 2)
Alaskan King Crab from The Alaska Guys, about 1/2 cup 
2 servings of pasta
2 lemongrass, ends only cut to 2 inch pieces & bruised 
1/2 cup cherry tomatoes, halved
Handful of fresh basil, chiffonade
4-5 cloves garlic, minced
1 tbsp butter
1/4 cup olive oil
1/2 lemon
Salt and pepper to taste
Reserved cooked pasta water
Lemon zest and basil for garnish (optional)
Method
Cook your pasta just shy of al-dente in a pot of salted water with lemongrass.
Reserve some of the water for later.
Remove shell of the Alaskan King Crab and cut it into bite size pieces.
Heat pan on med-low, add oil and butter.
When butter is melted, add garlic. 
Allow garlic to infuse oil for a couple of minutes without browning, lower heat if necessary.
Then add crab meat and cherry tomatoes. 
Saute for 2 minutes, and add pasta.
Toss to coat pasta, adding some pasta water if too dry.
Season with salt and pepper.
Remove from heat, squeeze in lemon juice, and toss in basil leaves.
Toss to combined and garnish. 
Serve immediately.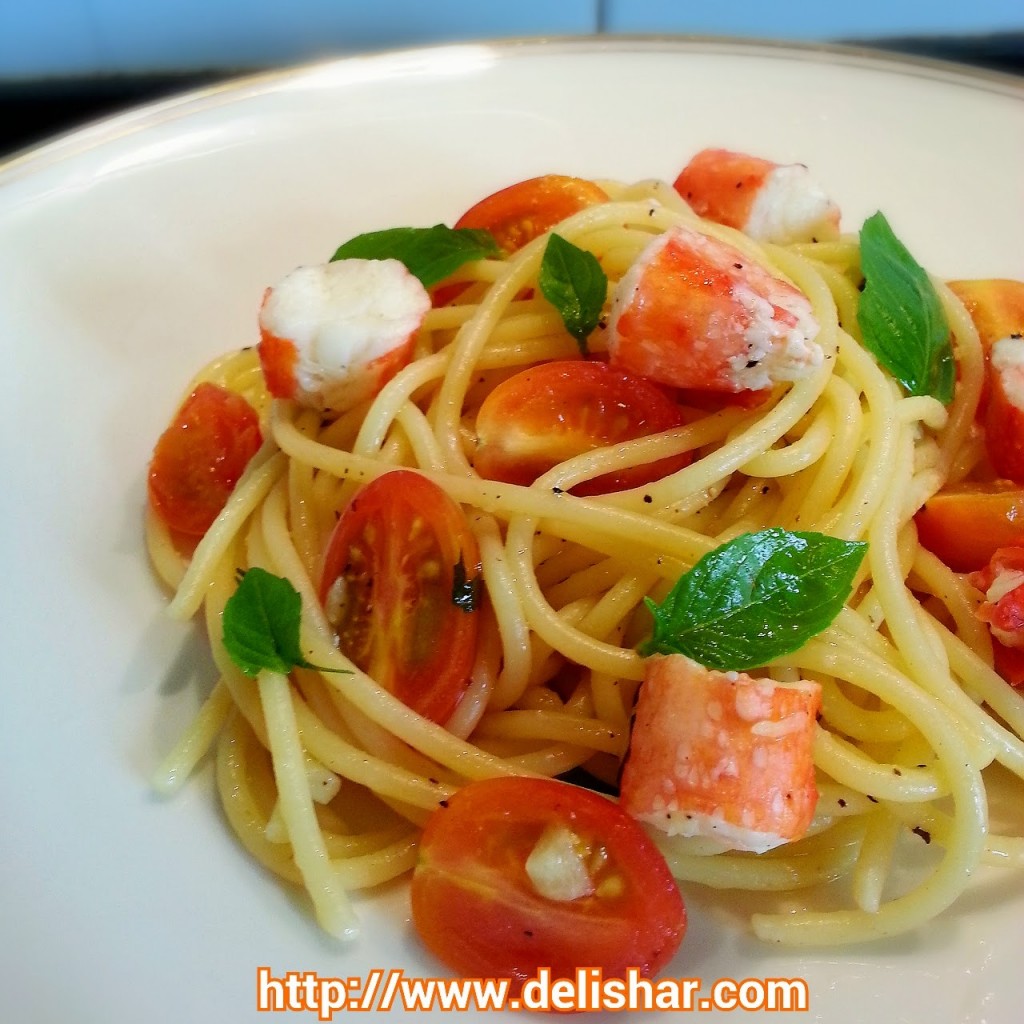 Bon appetit!!
…