Oyakodon, literally means "parent-and-child rice bowl or donburi", a cute reference to the combination of chicken and egg in this recipe. This donburi is a Japanese rice bowl dish, in which ingredients are simmered together in a sauce, and served over a bowl of rice. The sweet sauce is a mixture of mirin, soy, sake, and dashi, a flavour profile that screams umami. 
The preparation of this dish is such a joy and a major ease, making this dish great for last minute meals. The ingredients are so basic, you should have them all in sitting in your fridge. After making this for the first time, I questioned myself, why did I not make this earlier?! And this is so easy, I can almost make it with my eyes closed. 
Needless to say, we wolfed down our bowl at record time. There is just something very comforting about donburi, and I foresee myself making this over and again! It's a personal preference, but I like to cook my oyakodon individually in a small frying pan. You can multiple the ingredients and cook it in a bigger pan if you want. Like Japanese rice bowl? Check out my Gyudon.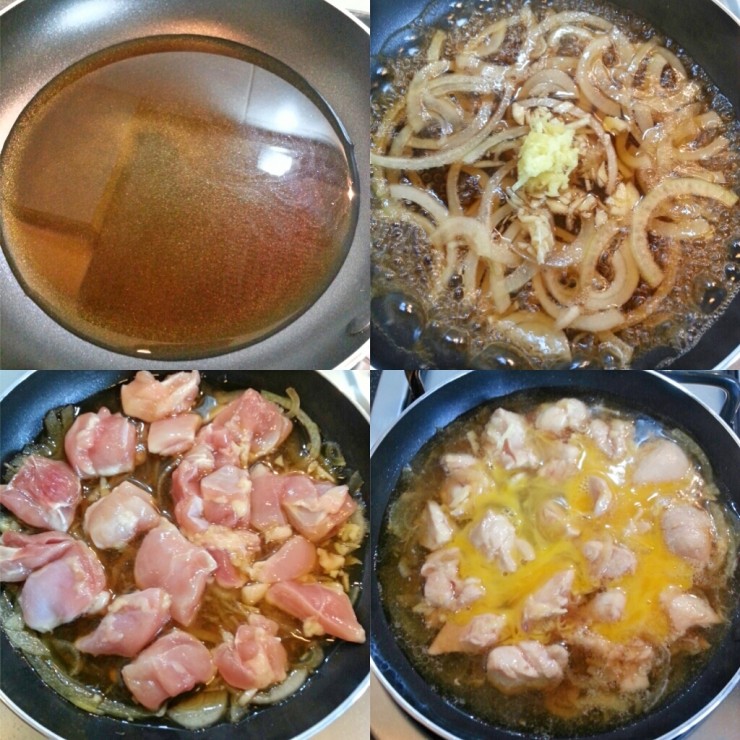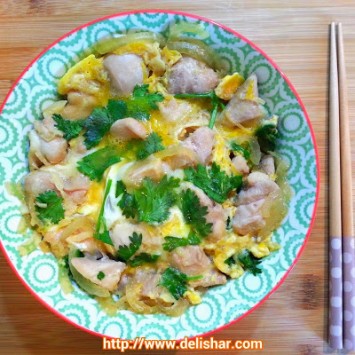 Oyakodon (Chicken and egg rice bowl)
Delishar
Simply multiply recipe to cater for more.
I like to cook mine individually.
1

boneless skinless chicken thigh

cut into 1 inch cubes

1/4

cup

Dashi

1/2

tbsp

sugar

1

tbsp

soy sauce

1/2

tbsp

Mirin

1/2

tbsp

sake

1/2

tsp

chopped garlic

1/4

yellow onion

thinly sliced

1

egg

lightly beaten

Dash of white pepper

Chinese parsley or wild Japanese parsley

Steamed rice
Add dashi, sugar, mirin, soy, and sake into a pan and bring to boil.

Add in onion and garlic, then cook for a minute.

Add chicken, cover and lower heat to med.

Cook until chicken is cooked through, flipping halfway.

Pour in egg, lower heat to med low, sprinkle the chinese parsley on top, and cover.

Allow to cook until egg is almost cooked through. (30 sec to 1 minute).

Remove from heat and pour everything over rice.

Serve immediately.
Adapted from japanesecooking101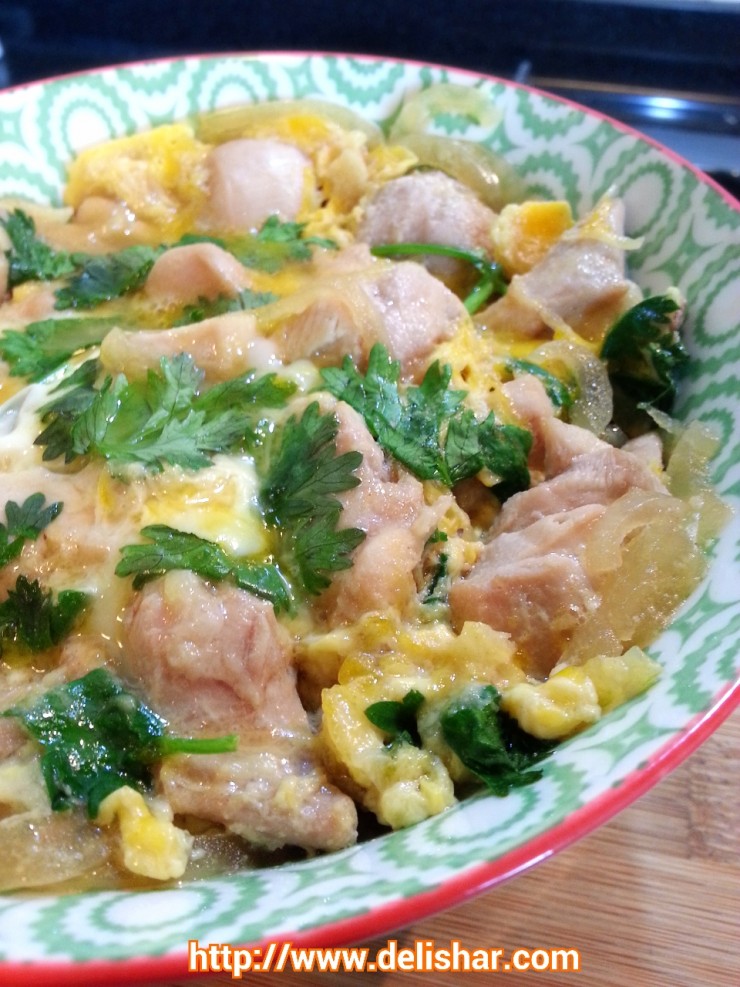 …