Fudgy dark chocolate brownie with a beautiful crackling top, filled with oreo cookies, a layer of cream cheese sits sandwiched in the middle, then topped with more oreo chunks. The combination is a match made in heaven! Sinful, yes… but oh so good!
Yes, it was worth every count of extra calories. Do not even think of using cheap chocolate when making brownies, because the main ingredient in brownie is the chocolate. And you are going through the trouble to make it, why not treat yourself to some good chocolate?
I can't stress this enough, when working with flour, make sure not to overmix. We are making brownies, not kueh. Do allow the brownie to cool down and chill so that the cream cheese layer sets before cutting and serving. Keep in an air-tight container, and refrigerated after cutting. These brownies will last 7-10 days that way, if it not all gone the next day of course. 🙂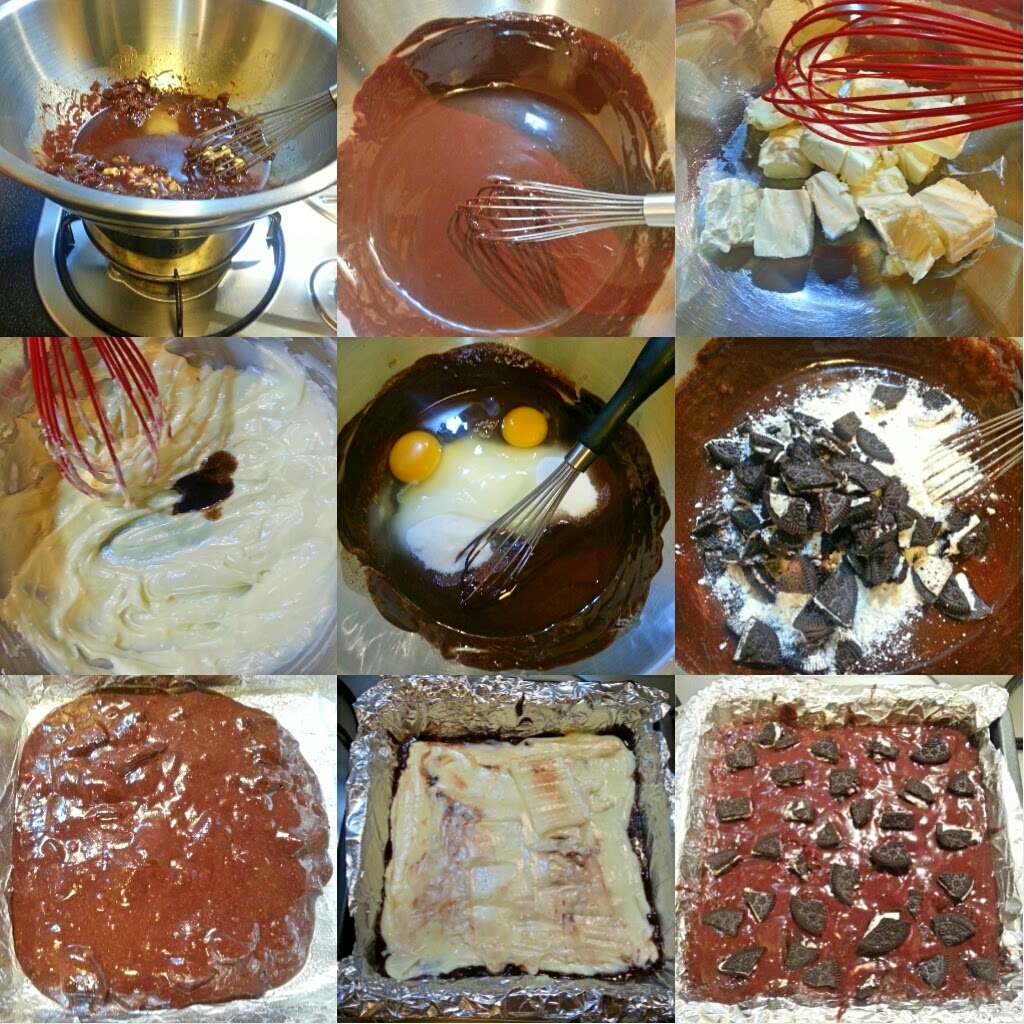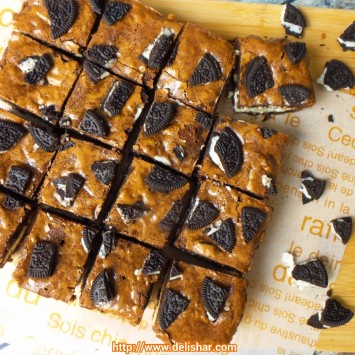 Cookies and Cream Brownies
Delishar
Makes a 8×8 pan
Brownie
15

pieces

oreo cookies

cut into smaller pieces

3/4

cup

all purpose flour

2/3

cup

sugar

170

g

dark chocolate

60/70% couverture

1/2

cup

butter

softened

2

large eggs

pinch

of salt

1

tbsp

vanilla extract

1

tsp

instant expresso powder
Cream Cheese layer
1

block 8oz cream cheese

room temp

1/3

cup

sugar

1/2

tsp

vanilla extract
Preheat oven to 175C.

Line pan with aluminium foil and lightly grease pan.

On a bain marie / double boiler, melt chocolate and butter. Whisk until smooth.

Allow to cool for 5-10 minute.

In a clean mixing bowl, melt cream cheese and sugar over a bain marie.

Whisk till cheese is smooth, remove from heat, then whisk in vanilla extract until combined.

Now your chocolate mixture should be cool enough. Add eggs, espresso powder, vanilla extract, salt, and sugar. Whisk until very well combined

Add flour, and 3/4 of the oreo pieces. Mix till just combined. Careful not to overmix!!

Pour half of the brownie mixture into the pan. Use a spatula to carefully spread it out evenly.

Next, slowly pour in the cream cheese mixture and even out the top as much as you can.

Pour in the remaining half of the brownie mixture, and sprinkle the reserved oreo pieces over the top.

Bake for 30-35 minutes until top of the brownie is set.

Allow to cool completely in pan.
Cover pan with aluminium foil and chill for at least 1 hour before cutting, this ensures that the cream cheese filling is set. We don't want a gooey cream cheese mess now do we? Do not cut the brownie when it is still hot/warm.
Serve with a glass of milk and enjoy!
Adapted from averiecooks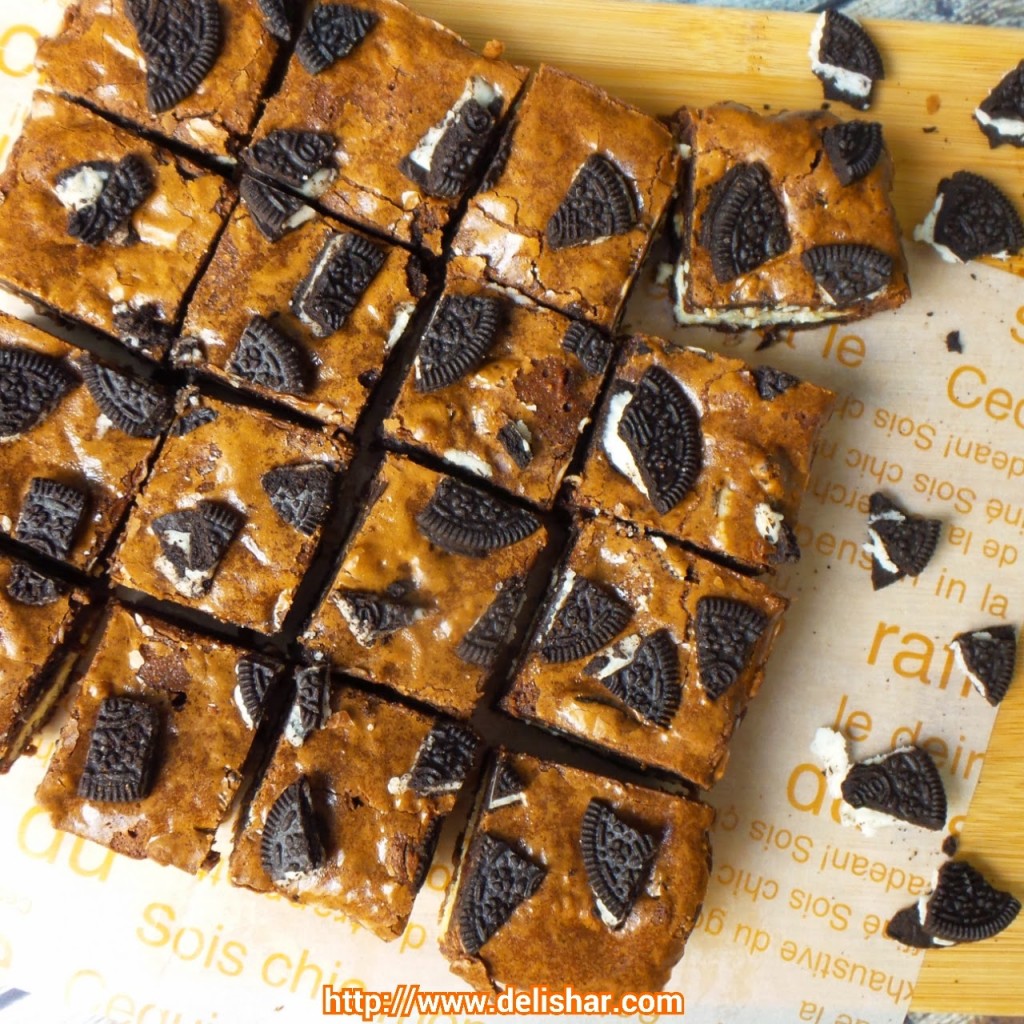 Bon appetit!!
…