Don't you just love one pot meals? Especially one where you don't even have to stand around and wait for it to cook? The recipe I'm posting today is one of those meals. There is one short cut there, that is to use canned stewed pork.
This dish is inspired by the very popular stewed pork beehoon, and my mom. My mom used to make a rice cooker stewed pork belly rice that was very similar. She basically dumped in 2-3 cans of stewed pork belly and allowed the rice to cook in the gravy and fats. It was yummy, but also it can be pretty greasy due to the fats from the belly, gravy, and the final piece of butter she throws in just for that buttery aroma.
Not that this dish is all that healthy, but it sure is convenient. I added a few more items for a more balanced and fragrant outcome, and took out as much fats I could from the pork chops to make it lighter. If you do not mind the extra calories, the tbsp of butter at the end gives the dish an extra fragrant finish.
Vegetarian? Switch the stewed pork for canned mocked duck meat, and replace chicken stock with vegetable stock. It works the same. 🙂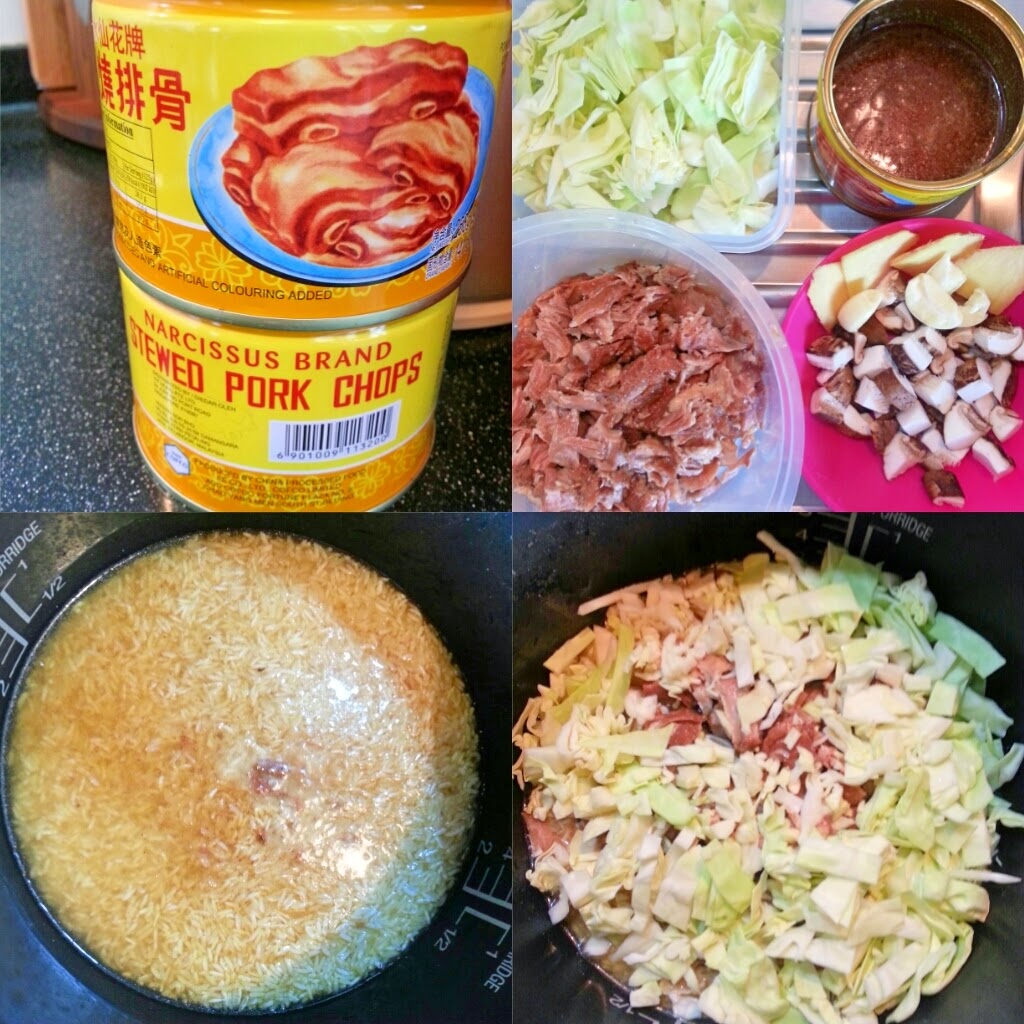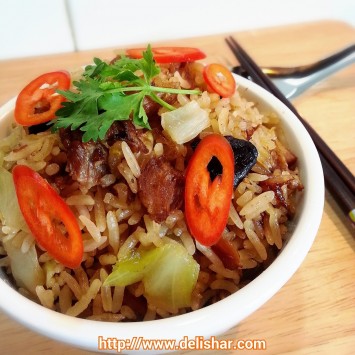 Stewed Pork Cabbage Rice (Rice Cooker)
Sharon of Delishar
2

cups

rice

rinsed

1/2

cabbage

chopped into small pieces (about 1-1/2 cups)

2

cans of stewed pork chops

bones and fats removed, gravy reserved

3-4

shiitake mushrooms

stems removed and diced

2-3

cloves

garlic

smashed

4-5

slices

of old ginger

1

tbsp

dark soy

1

tbsp

light soy or to taste

1/4

tsp

sugar

White pepper to taste

1/3

cup

water or low sodium chicken stock

1

tbsp

butter

optional

Coriander and sliced red chilli to garnish
Shred pork into smaller chucks

Add rice to rice cooker pot then add the 2 cans of reserved gravy

Add 1/3 cup water/stock, sugar, 1 tbsp dark soy, light soy, and white pepper

Give the rice a mix

Add stewed pork, mushrooms, garlic, ginger, and cabbage

Give it a stir and cook as per normal

Allow rice to sit for 5 minutes when done

Add butter and fluff up rice while mixing in the softened garlic

Season with more soy if needed

Remove ginger slices before serving

Garnish with coriander and chilli slices, and serve.
Substitute stewed pork for canned mock duck meat, and chicken stock for vegetable stock for a vegetarian version.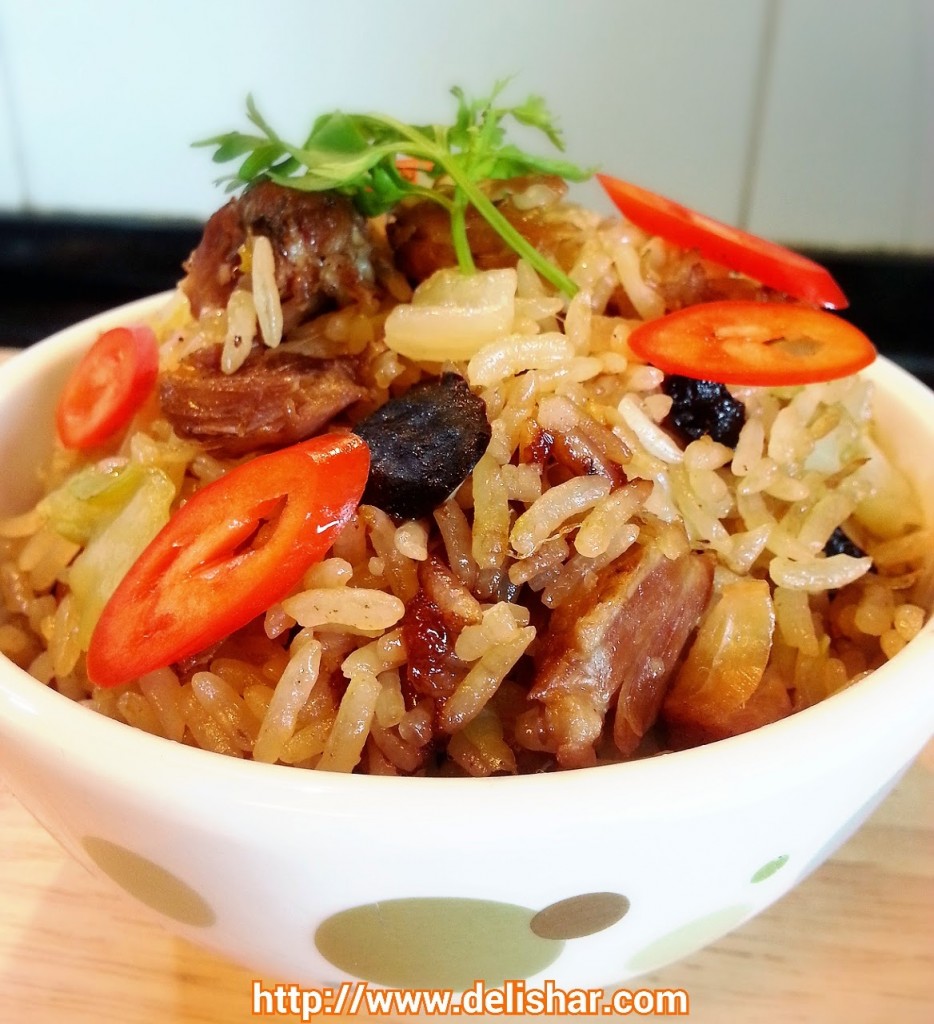 …