I have to admit that I was skeptical when I first saw the recipe. Curdled milk does not sound or look appetizing. But I decided to give it a go anyway, since I've seen and heard plenty of good review for this dish. It came as a bonus that it happened to be a one pot meal, so it gets some extra brownie points!
When my craving knife made it's way into the beautifully roasted chicken, I can't believe how moist and wonderful the inside of the chicken was! A river of juicy goodness made its way out, I caught myself saying "whoa!".
The meat was so moist and tender! The husband commented that this was one of the best roasted chicken he had, and I second that. I'm normally not a chicken skin person, but this… I couldn't get enough of it. Gorgeously roasted to a perfect golden brown with such lovely flavours that knew it's way around my taste-buds! I added some baby spinach when it's hot out of the oven to wilt it in it's delicious elixir and served it with couscous. This is definitely going into my 'Make again' folder! Enough said, lets get cooking!
Don't forget to take part in the current giveaway!!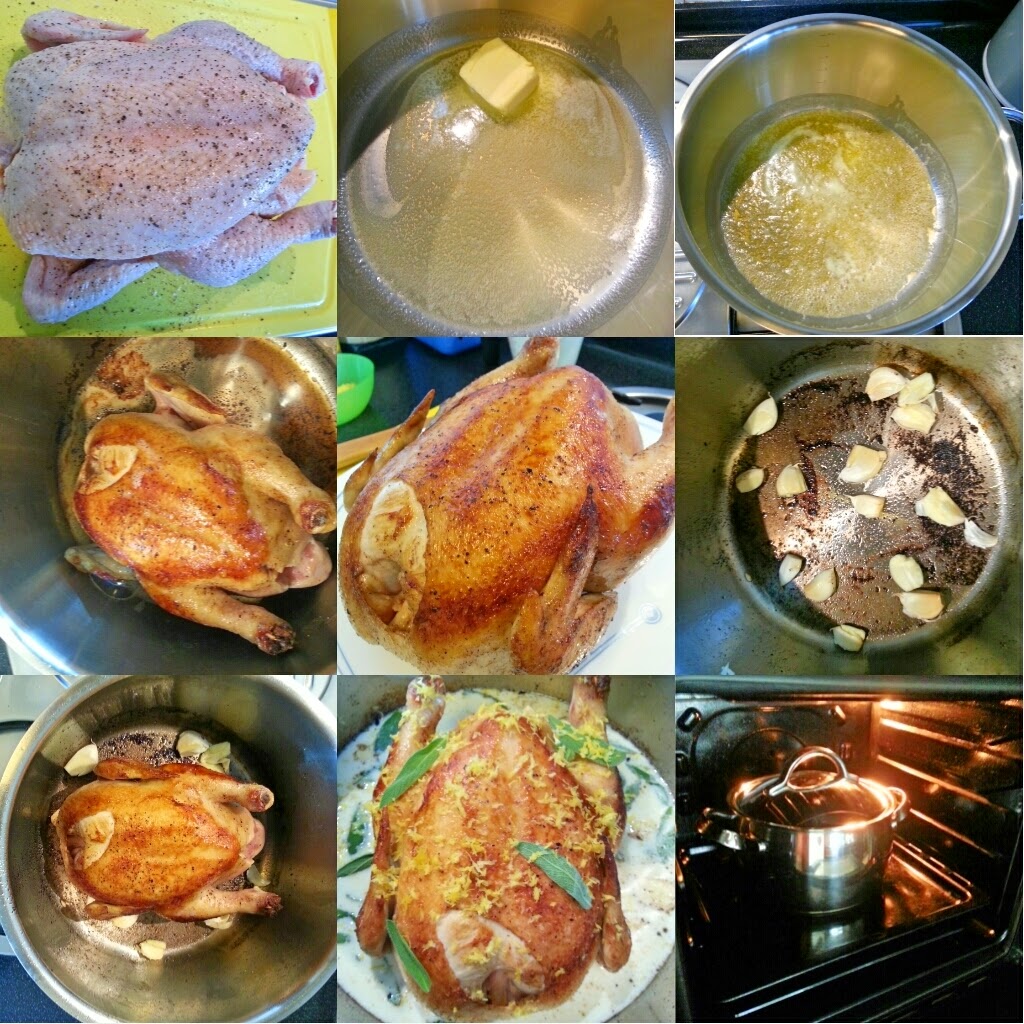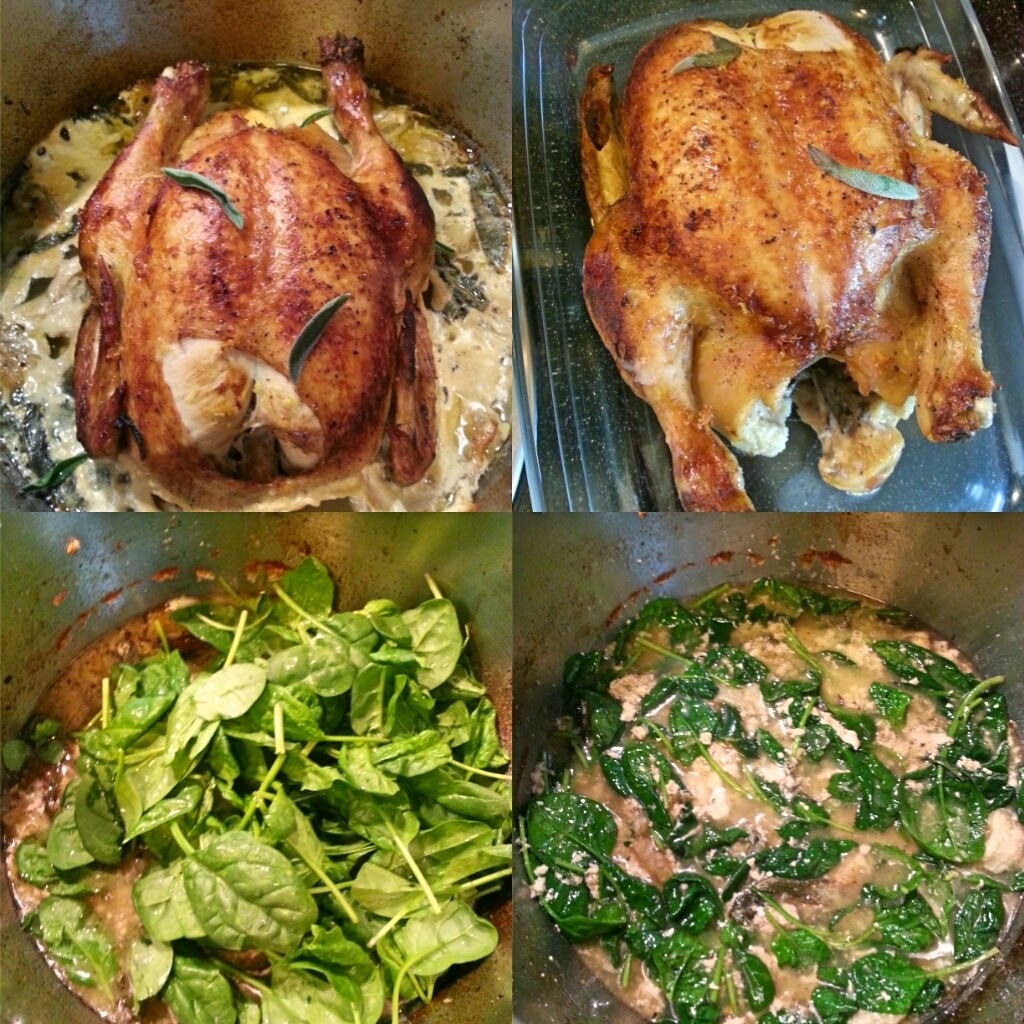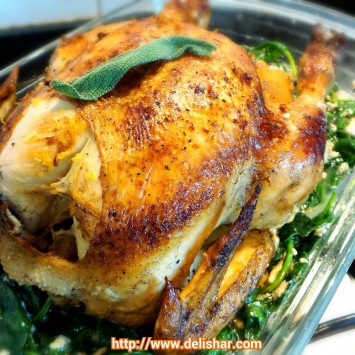 Chicken in Milk
Delishar
1.5

kg

Chicken

Salt and Pepper

1/2

cup

or 115g butter

1/2

cinnamon stick

Handful of fresh sage

zest of 2 lemon

10-12

cloves

garlic

skin on

565

ml

milk

A pack of baby spinach

about 120-150g
Preheat oven to 190C.

Season chicken generously with salt and pepper. Don't forget the cavity.

Melt butter in a dutch oven, I used WMF oven safe Concento Pot

Pan fry all 4 sides of the chicken, to get an even golden colour.

Remove from heat, lift chicken out of pot, and drain away the grease.

Stuff the chicken cavity with as many lemon halves as it can fit.

In the same pot, add garlic cloves, and return chicken into the pot.

Add the rest of the ingredients, sage, cinnamon, sage, lemon zest, and milk.

Cover and bake for 45 minutes.

Then uncover continue baking for another 45 minutes.

Total 1 hour 30 minutes, until internal temp is 65*C and juices runs clear.

Remove chicken from pot carefully,and place it on serving plate.

Add spinach into pot and stir until wilted.

Spoon spinach and juices on the side of the chicken.

Serve immediately.
Adapted from Jamie Oliver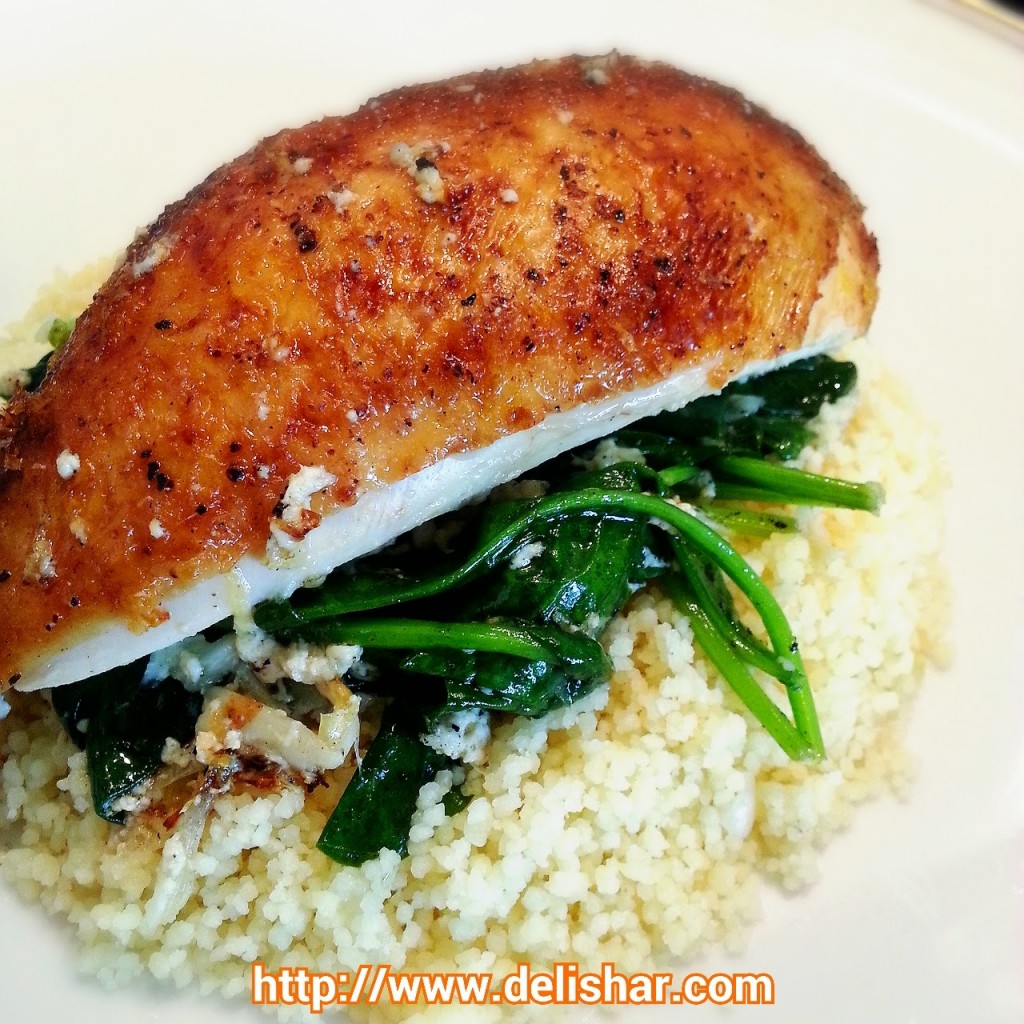 …