The 3rd item that caught my attention while I was searching for alternative protein was USA dried pinto beans. A sustainable source of plant-based protein that is very nutritious, versatile, and affordable. I've seen it used quite a bit when we travelled to the U.S. However, it's not a common ingredient used in Chinese cuisine. Therefore, I was really excited to work with it and challenge myself to create something that my family will enjoy.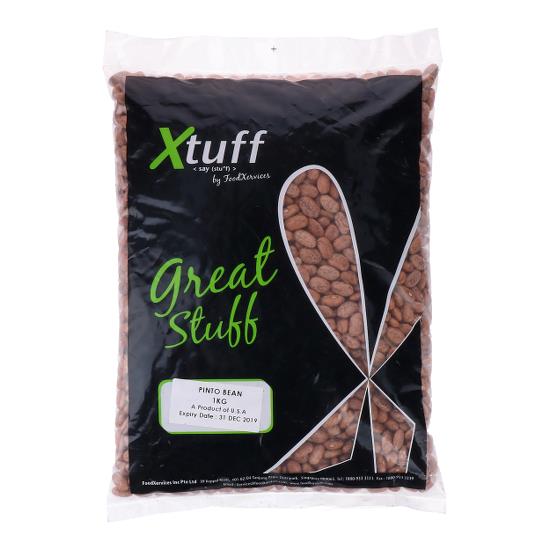 Pinto beans are used in many different cuisines. One that might be more familiar to us is the Mexican cuisine, often consumed whole, mashed, pureed, and refried. This nutrient-dense legume contains many essential nutrients. It is a great source of protein, high in dietary fiber, phosphorus, manganese, and folate.
Pinto beans are like little painted canvases with a beige background strewn with reddish brown splashes of colour. Which gives its name "Pinto" meaning "painted" in Spanish. After cooking, their coloured splotches disappear, and they become a beautiful light brown colour.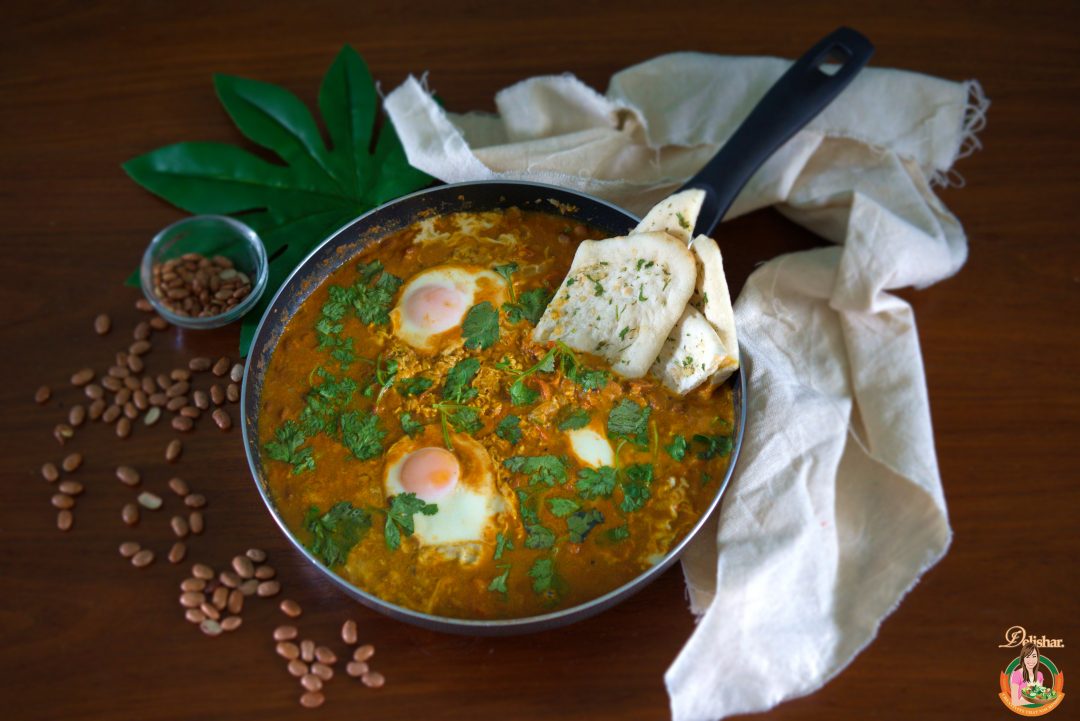 Shakshuka is a Middle Eastern dish generally eaten for breakfast. The traditional Shakshuka uses tomatoes, onions and spices with eggs poached on top. This recipe is heavily inspired by that. It is kind of a cross between a Shakshuka and Bean Curry as I added Pinto beans to the base for a more wholesome meal. We had some leftovers which I pureed to serve as a dip with pita chips for snacking.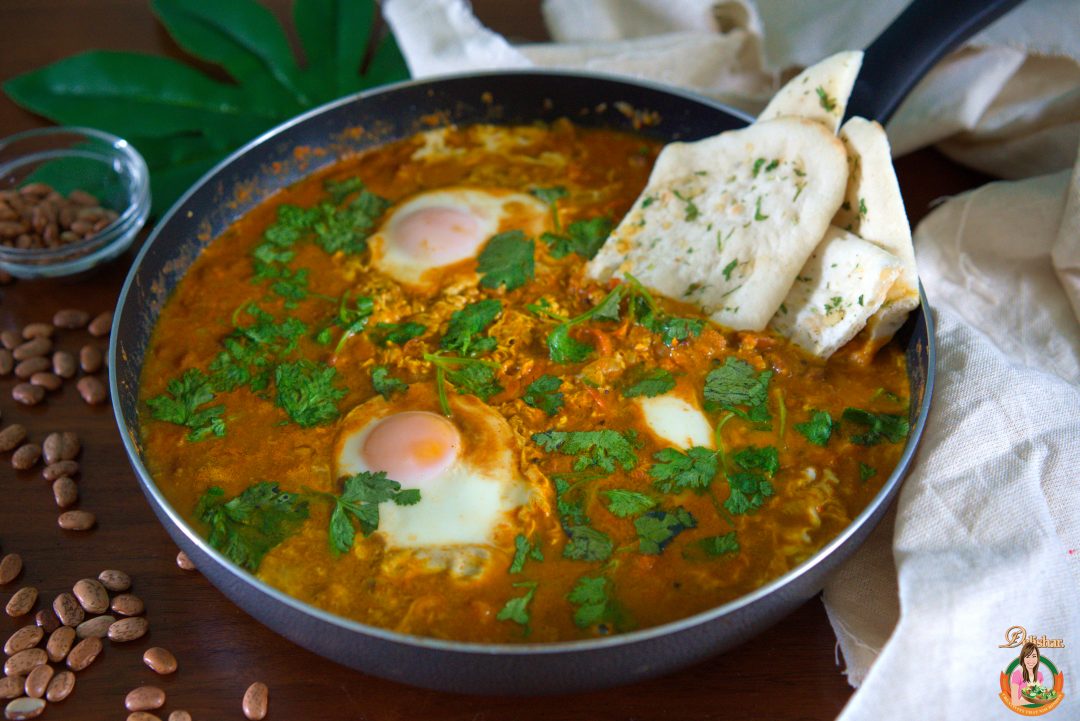 I chose Pinto beans because they are not only chock full of vitamins and minerals, they also offer a host of health benefits. It is rich in antioxidants which protects our cells against damage from free radicals. It is low in glycemic index (GI), which keeps you fuller, digest slower and helps to moderate blood sugar. Beans encourage propionate production, which has been shown to lower blood pressure and improve blood cholesterol. Something that I need. (-_-")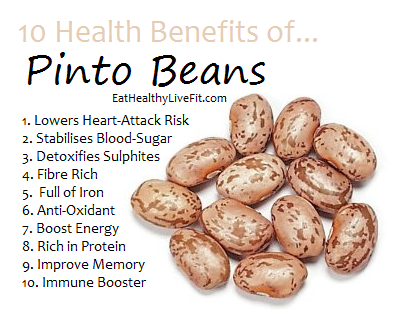 Fun Fact: The United States is the global leader in dry bean production. Each year, U.S. farmers plant 1.5 to 1.7 million acres of edible dry beans. ~ USDBC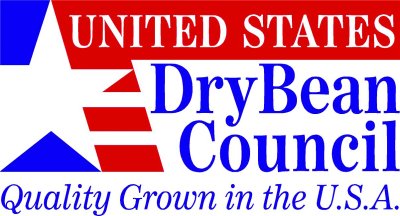 The USDBC website provides a ton of information from production facts, nutritional facts, bean facts, types and cooking time of different bean varieties and more.
I shall use the rest of the beans to make the family a mean bowl of chilli next week! The 3 Beans Sloppy Joes on this site look good too! Here are some other recipes should you need some other bean-spiration. Haha! Oh, don't forget to check out my last 2 recipes: Thai Basil Lentils & Split Green Pea Samosa
Pinto Bean 'Shakshuka'
1

cup

Dried USA Pinto Beans

3

shallots

minced

1

tbsp

garlic

grated

1

tbsp

ginger

grated

1-2

green chilli

minced

3

heaping tbsp curry powder

1

tsp

salt

1

tsp

brown sugar

1

tsp

cumin

1

tsp

mustard seeds

2

tbsp

ghee

4

eggs

Chopped coriander to garnish
Soak pinto beans in water overnight or at least 6 hours.

Pressure cook beans on high with enough water to cover beans for 25-30 minutes until soft.

In a pan over medium heat, melt ghee.

Add cumin seeds and mustard seeds. When it starts popping, add shallots to cook until soft.

Then add garlic, ginger, green chilli, and tomatoes to cook until paste-like.

Add curry, sugar and sauté until combined.

Then pour in softened pinto beans and liquid. Stir to combine.

Season with salt to taste.

Crack in eggs and cover to cook until whites are starting to set.

Garnish with chopped coriander and serve with naan bread.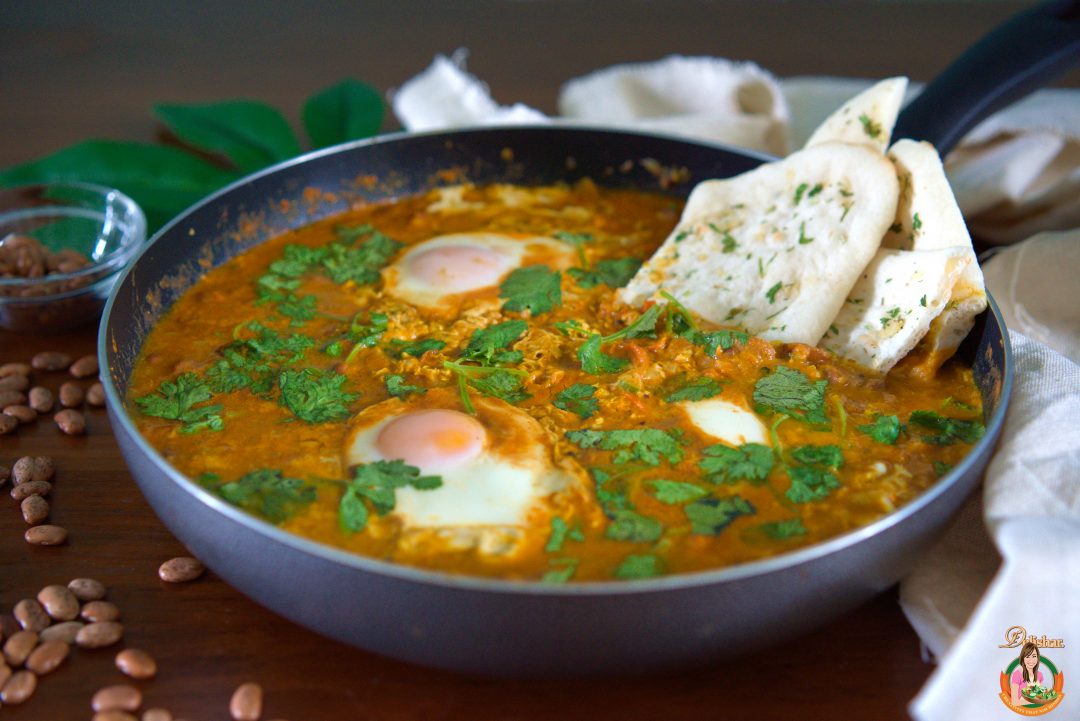 This post was made possible by USA Dry Bean Council
…