Crispy garlic with savoury and slightly sweet chicken pieces served over steamed rice, this recipe is going on my 'to make again and again' list. Making it was such a breeze too! Done in under 30 minutes, and we probably took 5 minutes to wipe the plate clean.
Don't throw away the oil after frying the garlic. It's great for stir-fries, and it's already infused with the aromatic garlic! Good stuff I tell you! I used the remaining oil to cook another 3 dishes for that night.
I would have gladly added some chopped chilli padi to chicken if I didn't have my 2 cheeky little girls to feed. But even without the chilli padi, it was an awesome dish! If you like quick and easy chicken stir-fry, check out these my older recipe blog post: Honey Ginger Chicken, Sriracha Glazed Chicken, and Maple Soy Chicken. All done in 15-20 minutes!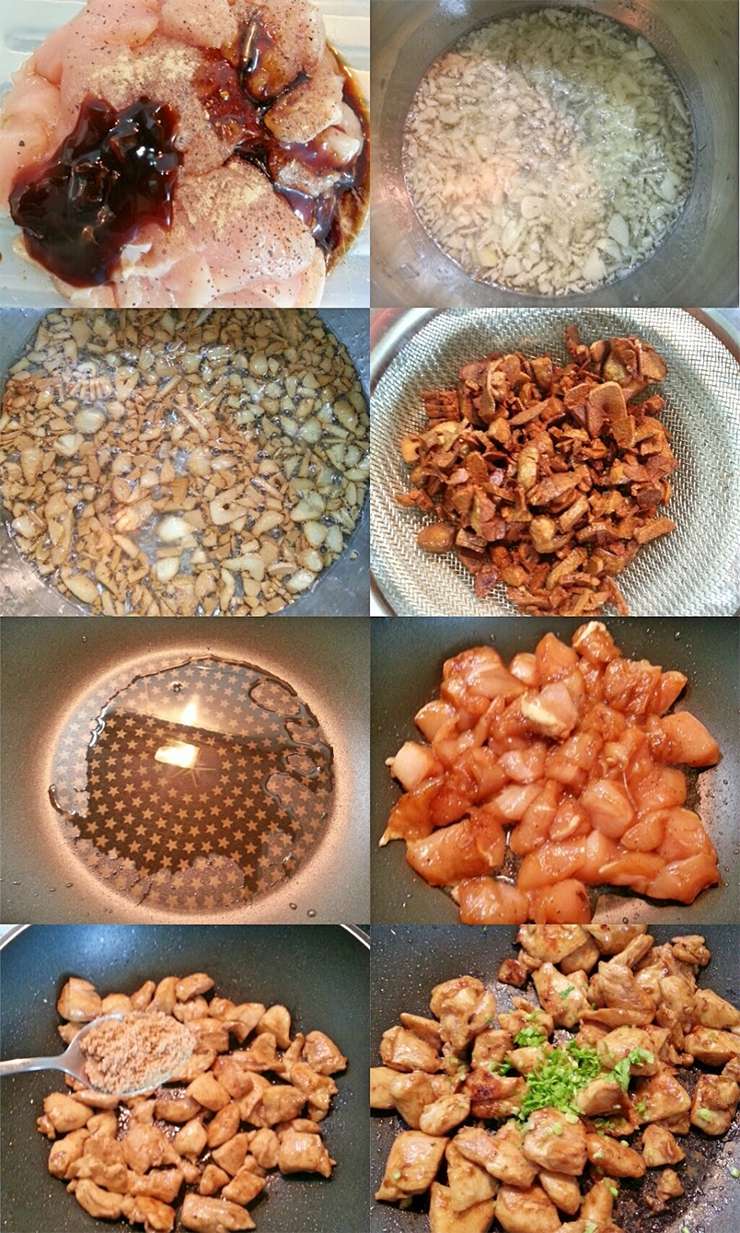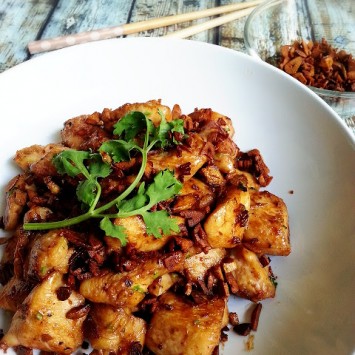 Garlic Chicken
500

g

chicken breast

cut into cubes

8

cloves

garlic

minced

1

tbsp

oyster sauce

1

tbsp

fish sauce

1

tsp

maggi seasoning sauce

1-2

tsp

kicap manis

1

tsp

brown sugar

1

tbsp

chopped coriander stems

Black pepper to taste

Peanut oil

Splash of water

Coriander to garnish
Marinate chicken in oyster sauce, kicap manis, fish sauce, maggie sauce, and black pepper.

In a saucepan, heat enough oil on low to fry garlic. About 3-4 tbsp.

Fry garlic until golden, strain and set aside.

Reserve garlic oil.In a wok or frying pan, heat 2 tbsp of garlic oil on med high.

Brown chicken.

When chicken is almost cooked through, add sugar and coriander roots, then stir-fry.

Add water if needed, I like mine dry.

Top with crispy fried garlic, garnish with coriander, and serve.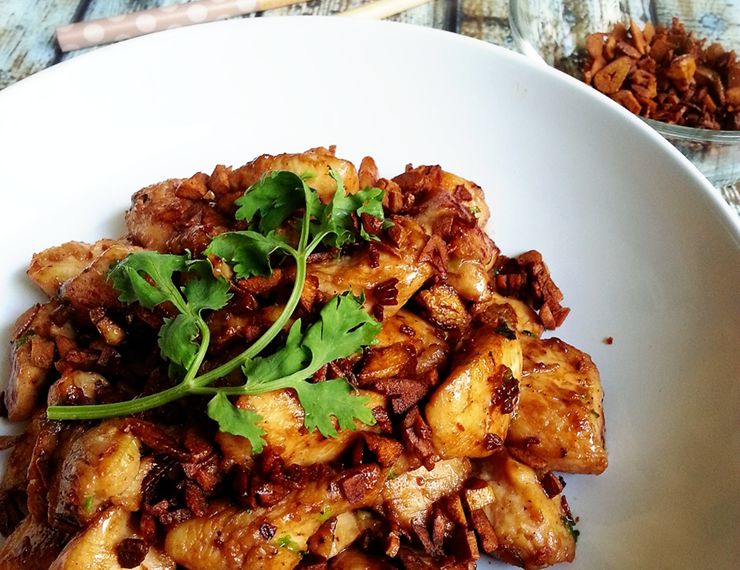 …