If you are looking for a dish that will impress, this is the one. These big, fat, and juicy scallops topped with XO sauce makes perfect appetizers or as part of a multi-dish meal. This dish took me less than 15 minutes to put together, and it was swept of the plate even faster than I can finish plating my entrée. I have to admit that I found it hard to sneak a few scallops for myself while I was plating it.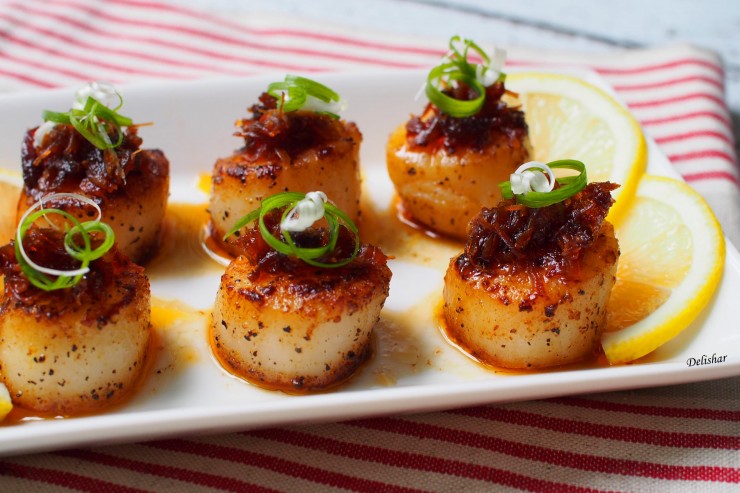 There is something about XO sauce that makes one wooo and ahhh. I always think of it as the Asian style truffle, just not as pricey, it is also known as the 'Caviar of the Orient' . For those who do not know what XO sauce is, it is a savoury gourmet condiment made from Chinese ham, dried scallops, dried shrimp, dried squid & spices. In this dish, I'm using Lee Kum Kee's new Seafood XO sauce, which is available in major supermarket.
The outcome of the dish is amazing, both amazingly simple to make, and amazingly delicious. The husband was talking to me during dinner, and the casually popped one of these babies into his mouth. Then he went silent, and his eyes closed as he savoured the sweetness of the caramelised scallops, the savoury goodness of the XO sauce, and then the bite of the scallions sets in. It's almost like a party in the mouth, and I for one didn't want the party to end. 
Don't forget to take part in the $100 Tangs Gift Card Giveaway!! Click on this link to go to the giveaway page.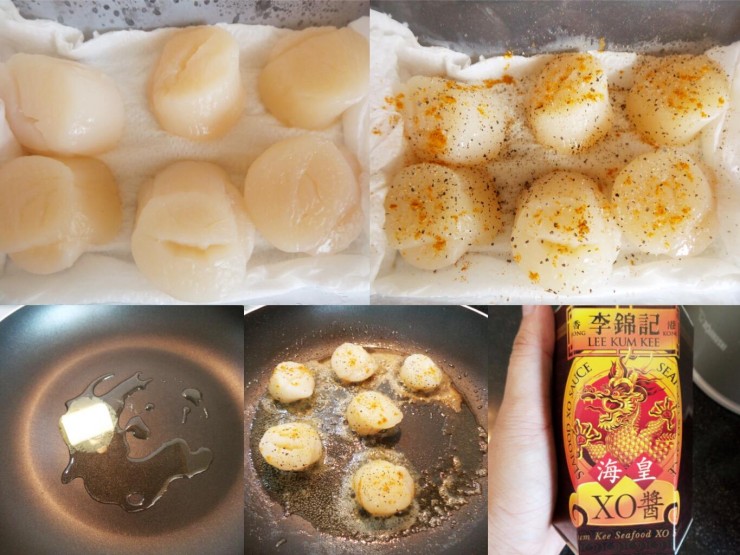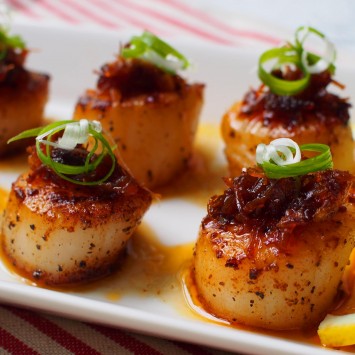 Pan Seared Scallops with XO Sauce
Delishar
Serves 2-3 as appetizer
6

large scallops

thawed overnight in fridge if frozen

1/2

tsp

curry powder

Salt and pepper to taste

1

tbsp

butter

1

tbsp

olive oil

2

tbsp

seafood XO sauce or regular XO sauce

1

wedge of lemon

Chopped spring onions to garnish
Pat dry scallops.

Season with salt, pepper, and curry powder on both sides.

Heat pan on medium high heat, add oil and butter.

When butter is melted, place scallops in and allow to sear for 2 minutes each side.

Place scallops on plate, spritz a little lemon juice on scallops.

Add a dollop of XO sauce on each scallop and garnish with spring onions.

Serve immediately.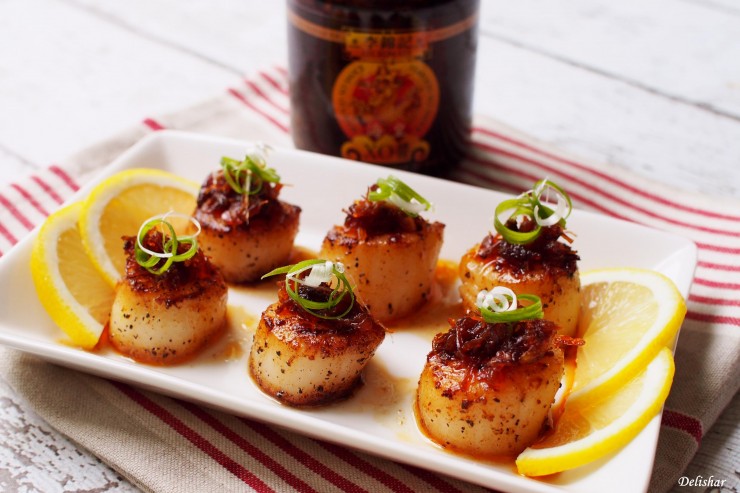 …