The prawn we have available in Singapore are the grey prawns, tiger prawns, red leg prawns, and vannamei prawns. Many of which are farmed in Asia. There is also another variety of prawn that is available to us that we know little of. That is the Alaskan Spot Prawns, brought in by The Alaska Guys.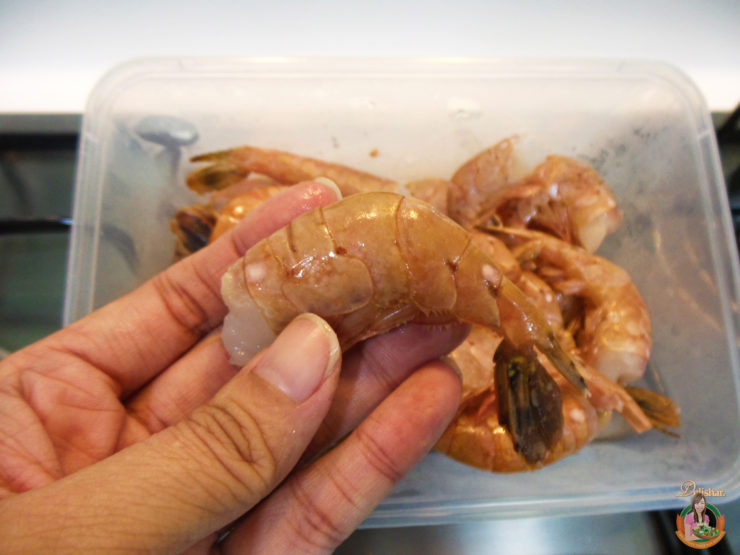 These prawns are wild caught and harvested direct from the pure icy waters of the Gulf of Alaska. These prawns have a orange-brown hue with distinct white spot close to the head and tail. They are large & stout with sweet flesh, delicate flavor, and firm texture.
The Alaskan Spot Prawns are also the cleanest, purest prawn in the world, with hardly any back vein to remove. I slit open all the prawns to make sure that it was clean. True enough, I did not have to remove any veins. They are also considered a delicacy because they are seasonal catch. However, they are now available year round as they are flash frozen when caught.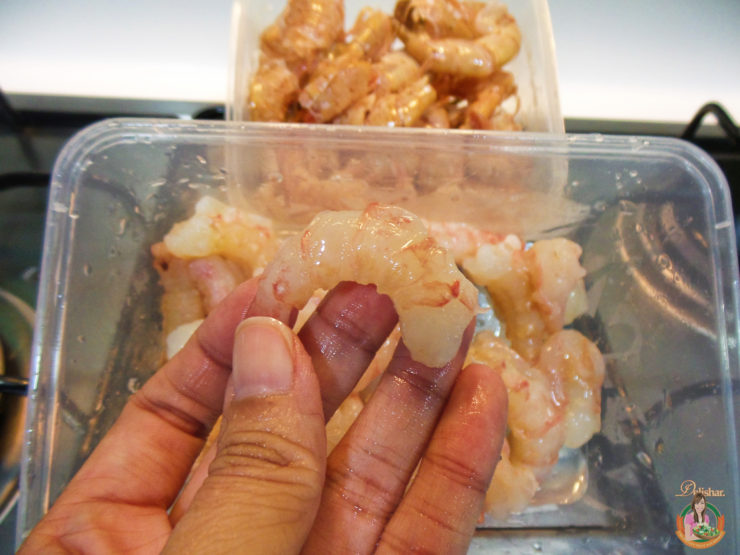 The thing I dislike most about dealing with prawns is the smell, that nasty fishy smell. However, dealing with these spot prawns from TAG was an absolute dream! They smell nothing like the prawns that we are used to. These prawns has a sweet odor that's tough to describe. The best way to put it is that they smell like the ocean. After remove the shells, I kept it to make stock. I didn't want to waste any part of the prawn.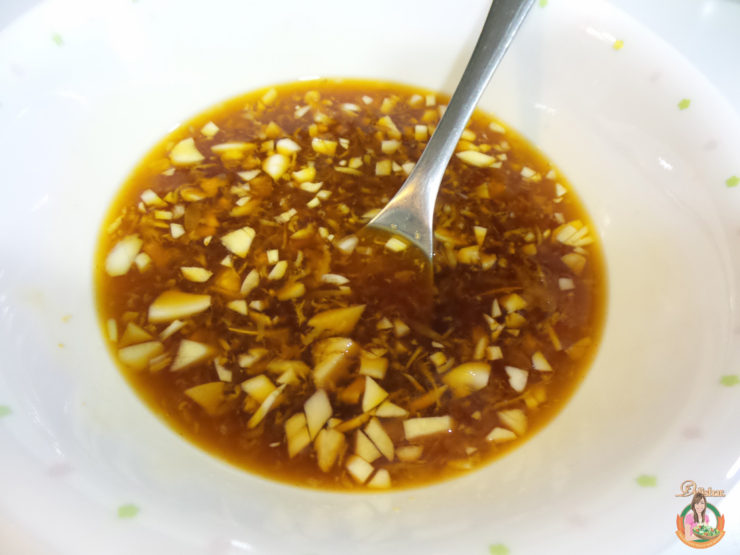 Preparation for this dish was simple. Mix, marinate, and cook. Using orange and honey helps to enhance the sweetness of the prawn, and give the sauce a glaze like consistency. I used mandarin orange for this recipe because I made this just after Chinese New Year, and I didn't want the mandarins to go to waste.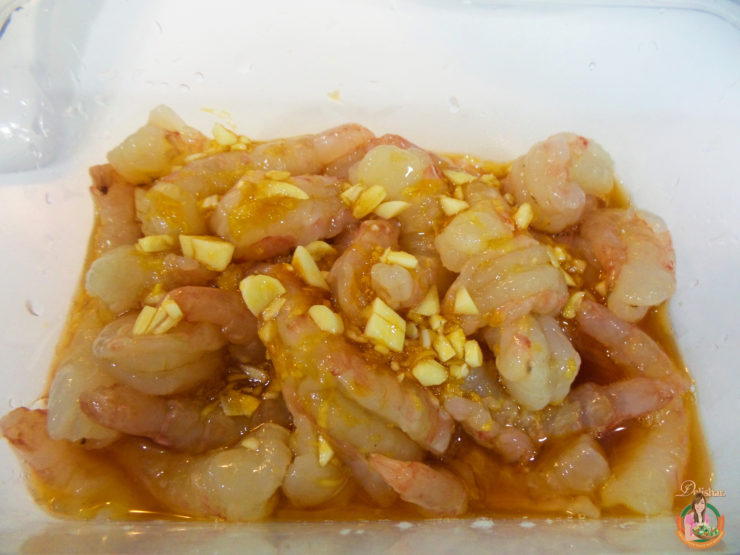 Leave the prawns to marinate for a longer period of time for a more intense flavour. However, do not leave it to marinate over 24 hours to ensure that the prawns stay fresh.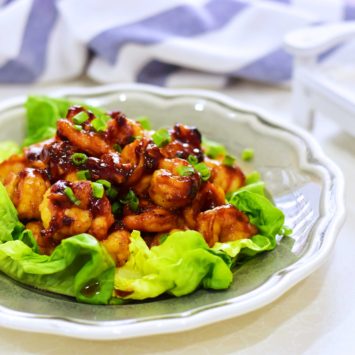 Orange Spot Prawns
Delishar
450

g

spot prawns

from The Alaska Guys

2

tbsp

honey

Juice of an orange

i used mandarin

3

tbsp

soy

2

tsp

grated ginger

1

tbsp

minced garlic

2

tsp

cooking oil
In a bowl, mix honey, soy, orange juice, ginger, and garlic together.

Reserve half of the marinade, and pour the other half into a container or ziplock bag.

Add prawns into container, and allow to marinate for an hour.

Heat pan on medium high heat, and add oil.

Add prawns into pan, discarding used marinade.

Cook prawn for 45 seconds on one side, flip, then pour reserved marinade into pan.

Allow to cook for another minute until prawn is cooked through.

Serve prawns with sauce, and garnished with chopped spring onions.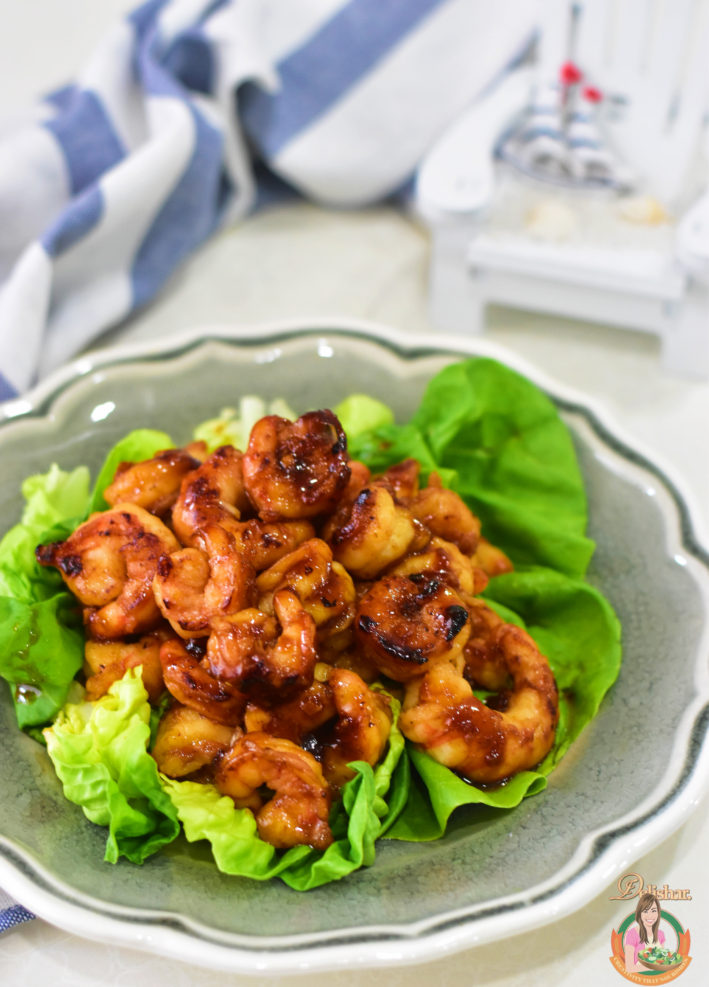 *This post is a collaboration with The Alaska Guys.
…