Goma meaning Sesame, Tonyu translate to soymilk, and Nabe is hot pot in Japanese. Yes, putting it together literally means Sesame Soymilk Hot Pot. Creamy, silky, savoury soup base balanced with a tinge of sweetness. As the ingredients simmer in the hot soup, it adds layers of flavour to the soup.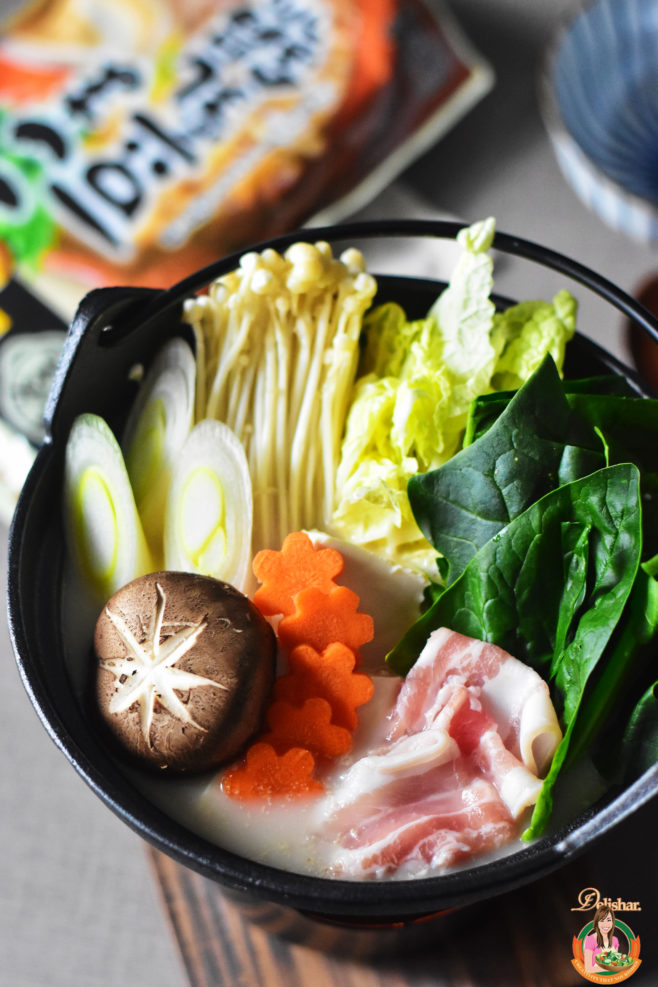 I've been feeling rather guilty with all the festive feasting while we were in the USA. I'd like to think that the sub-zero weather made me consume more carbs and calories than I should, in order to keep warm. Feels great to return to such cool rainy weather in Singapore. Rainy days are perfect for hot pot! In fact, hotpot can be enjoyed anytime, even in hot weather. It is believed that sweating is beneficial to our health and stimulate metabolic rate. Especially one that is loaded with vegetables, low in carbs, is comforting yet healthy.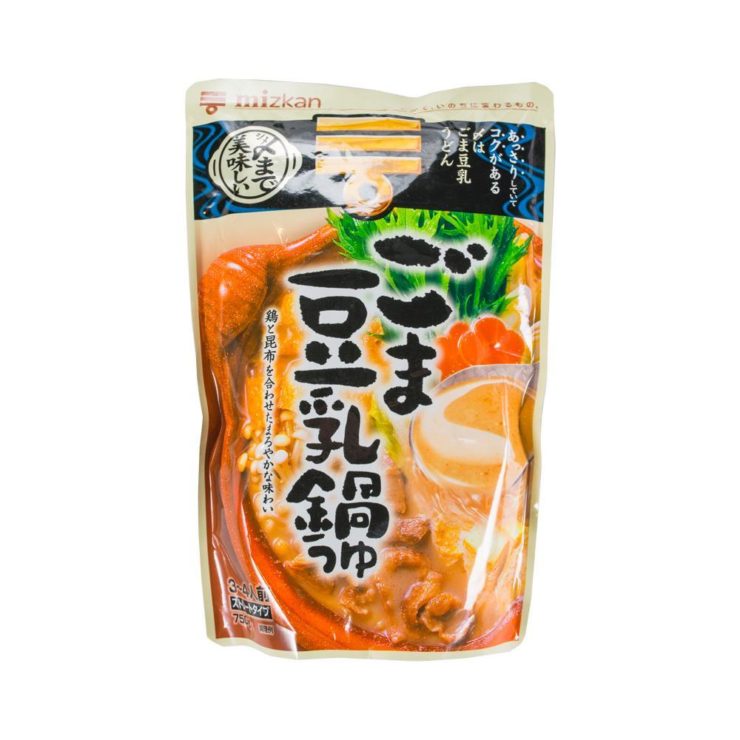 I enlisted the help of trusty Mizkan's Sesame and Soymilk Soup Base to make my hot pot. Thank goodness for this ready-to-use soup base. With the current jetlag situation, I need fail-proof meal plans! I've tried this particular soup base a while ago (Poached Salmon Soba) and it was a hit with the fam. The smooth, rich and mildly flavoured soup is made with chicken and kelp, then finished by adding sesame and soymilk.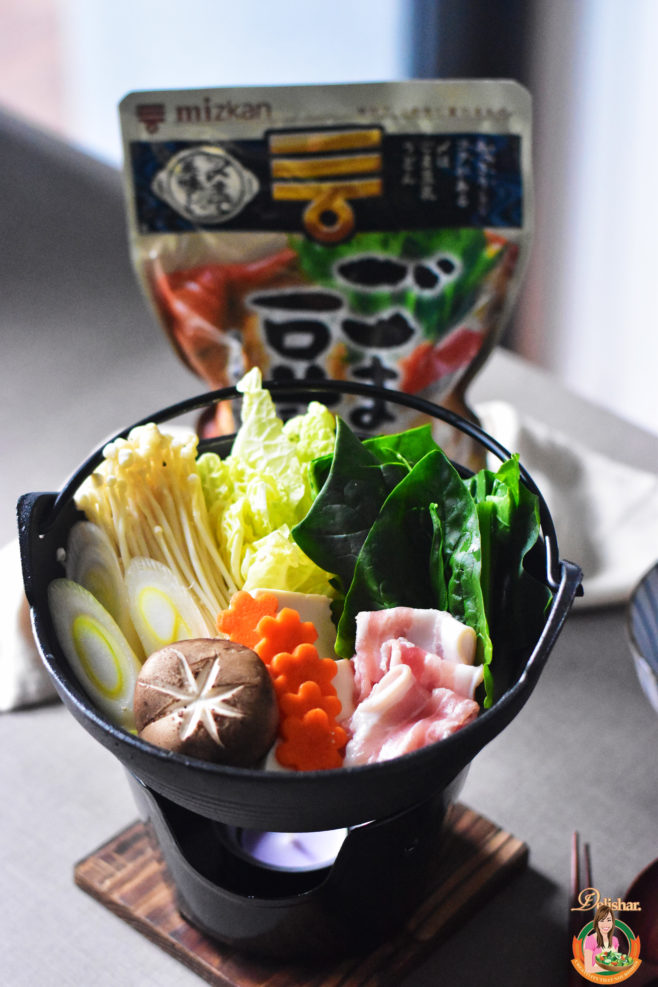 Feel free to substitute pork belly with salmon, chicken, or Japanese fish cake. You can use whatever protein you fancy or even opt out of it entirely. It is still going to taste great, I promise. It so happened that I have some frozen sliced pork belly in my freezer. The beauty of hot pot is that you get to use ingredients you like or ingredients that are already in your fridge. Let's take a look at how to make this Goma Tonyu Nabe.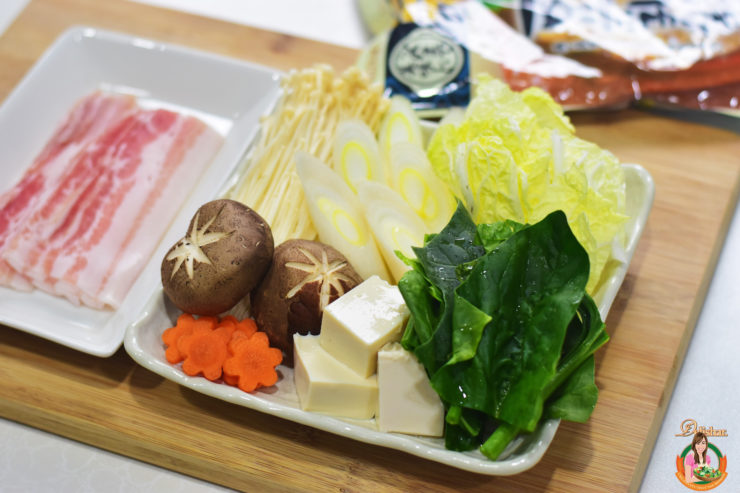 First, get all the ingredients ready. Slice it into smaller pieces so it cooks quicker.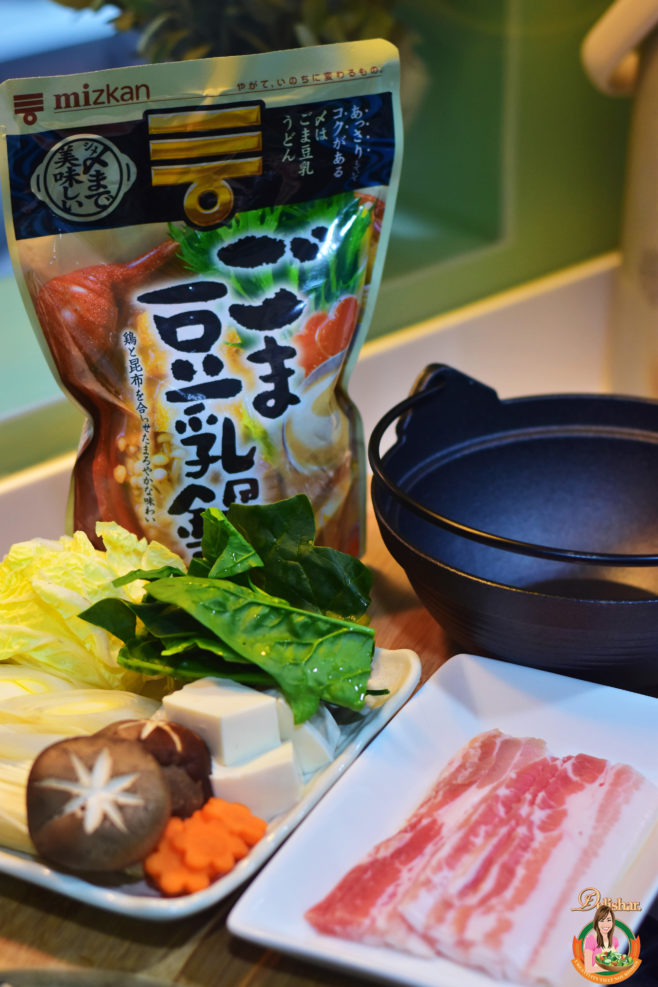 Give the packet of Sesame and Soymilk Soup Base a good shake before cutting the corner to pour out the soup.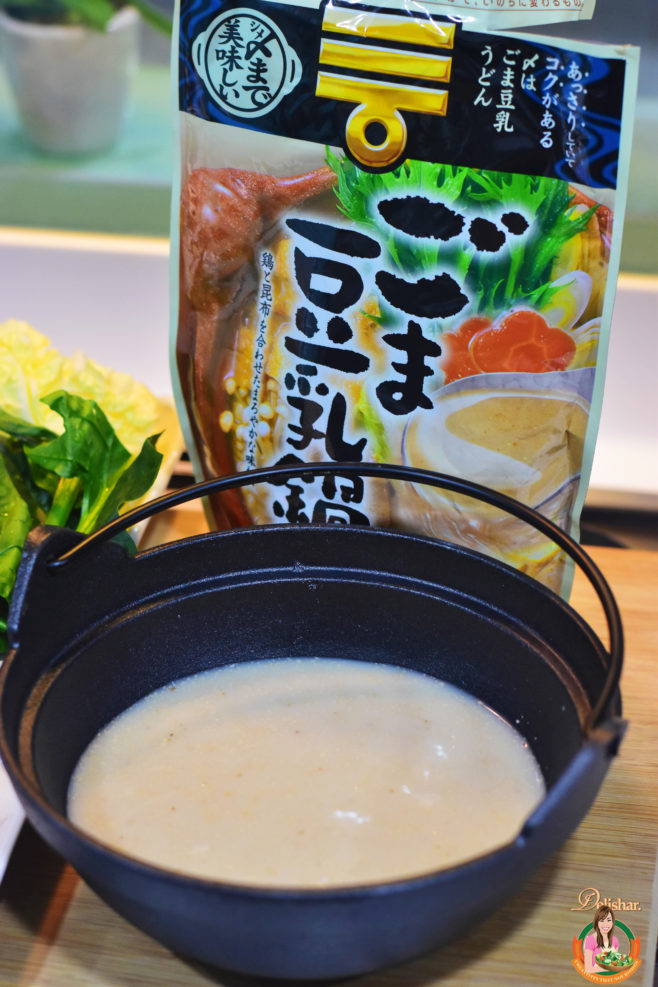 Pour about 300ml of soup base into the pot. Do not fill the pot too much with soup base or it may overflow when you add the ingredients.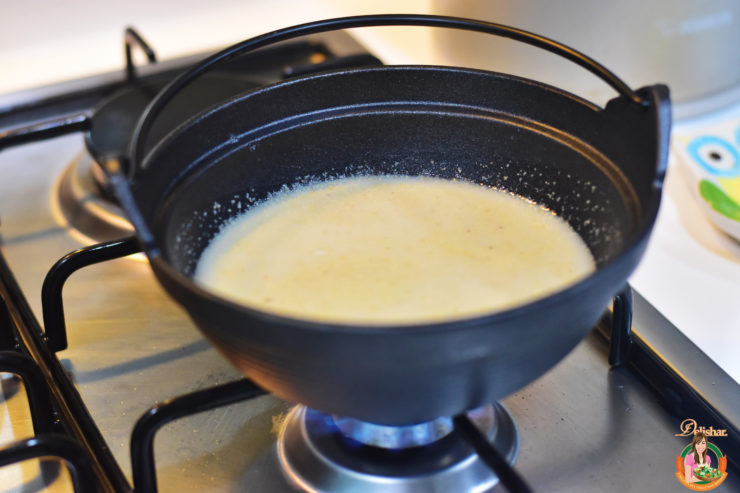 Bring it to a boil, then add ingredients. Pour in more soup if required. Cover and simmer gently until cooked through. You can do this over the kitchen stove or transfer to a portable stove to finish cooking at the dining table.
Although I ate it without rice or noodles, you can enjoy the rest of the soup when you are done with the ingredients. Make Zosui (after hot pot rice soup) with the remaining broth. Add cooked rice and a beaten egg into the broth to cook until thicken and porridge-like. Enjoy!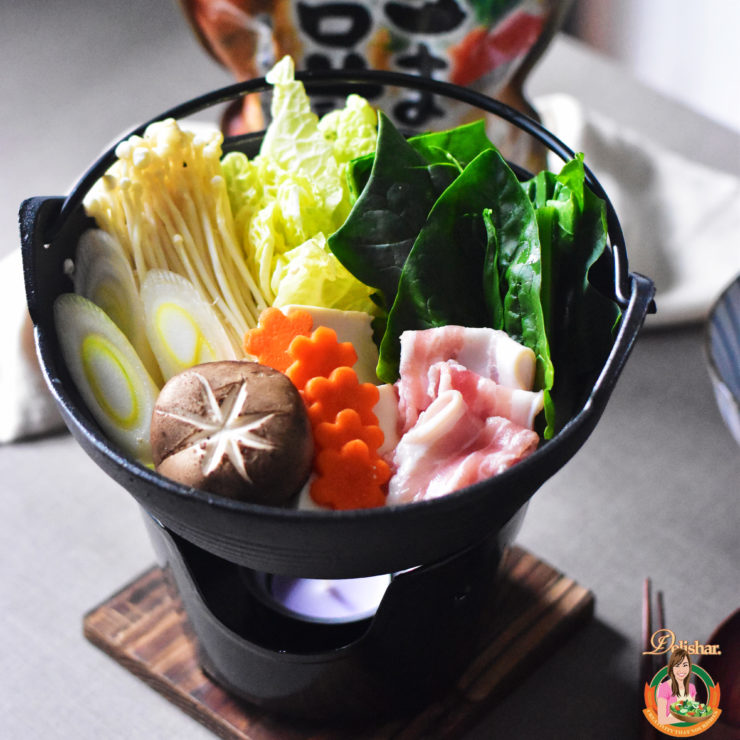 Mizkan's soup base can be found at major supermarkets such as fairprice (they are having promo now), cold storage, and redmart.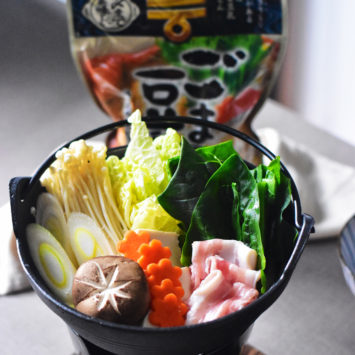 Goma Tonyu Nabe (Sesame & Soy Milk Hot Pot)
Delishar
3

strips of thinly sliced pork belly

50

g

enoki Mushroom

ends removed

1

shiitake mushroom

1

napa cabbage leaf

sliced into small chunks

1

bunch of Japanese spinach

3

bias slices of leeks

50

g

tofu

cubed

4-5

carrot slices

300

ml

Mizkan Sesame & Soymilk Soup Base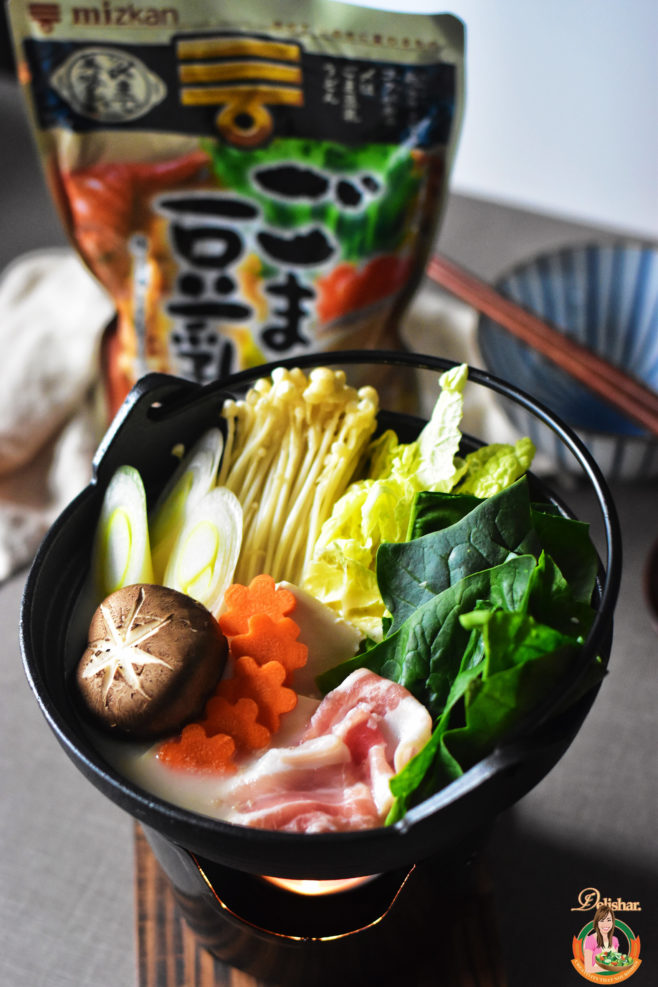 This post is in collaboration with Mizkan Asia. However, all opinion are of my own. 
…