Since it's the new school year for my girls, I have to start thinking of school snacks. I asked the girls what they'd like and both of them said muffins in unison. I haven't been baking for a while now. Ever since we embarked on the Whole30 challenge. Shortly after the challenge, my 1-year-old oven decided to die on me. What a bummer! So I held off baking and got it fixed after we got back from our summer vacay.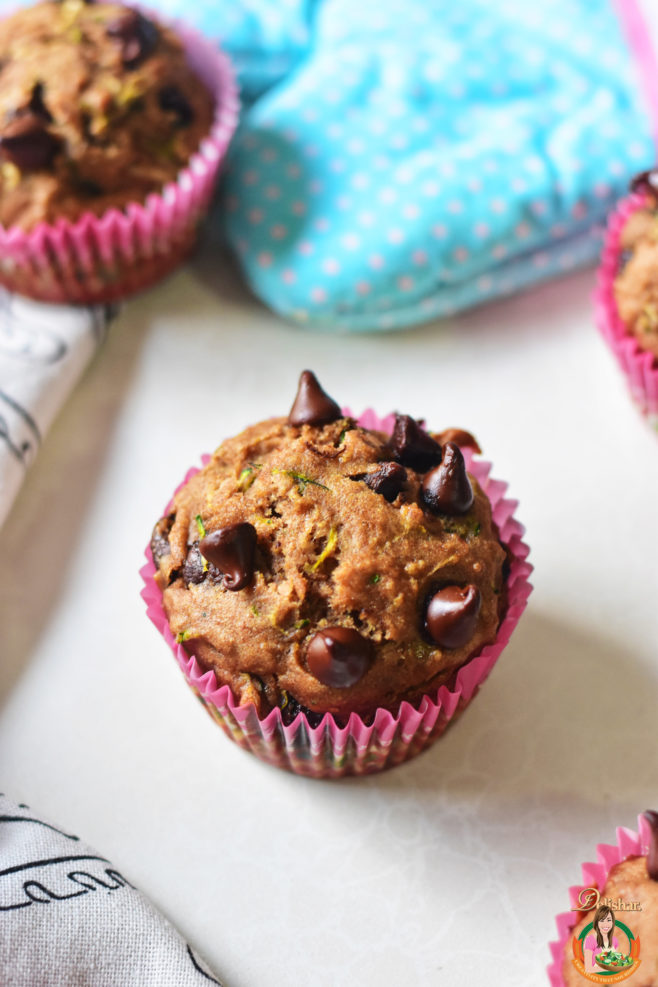 After the oven got fixed, I made this sin-less bake to celebrate. It also doubles up as a great healthy snack for the girls to bring to school. The muffins were made with whole wheat flour, and a whole lot of other healthier ingredients such as coconut oil, coconut sugar, and maple syrup. But the main ingredient take keeps the muffin moist, light, and delightfully good is zucchini. Yes, you can bake with vegetables. It's such a clever way to hide them, especially for kids who do not like their greens.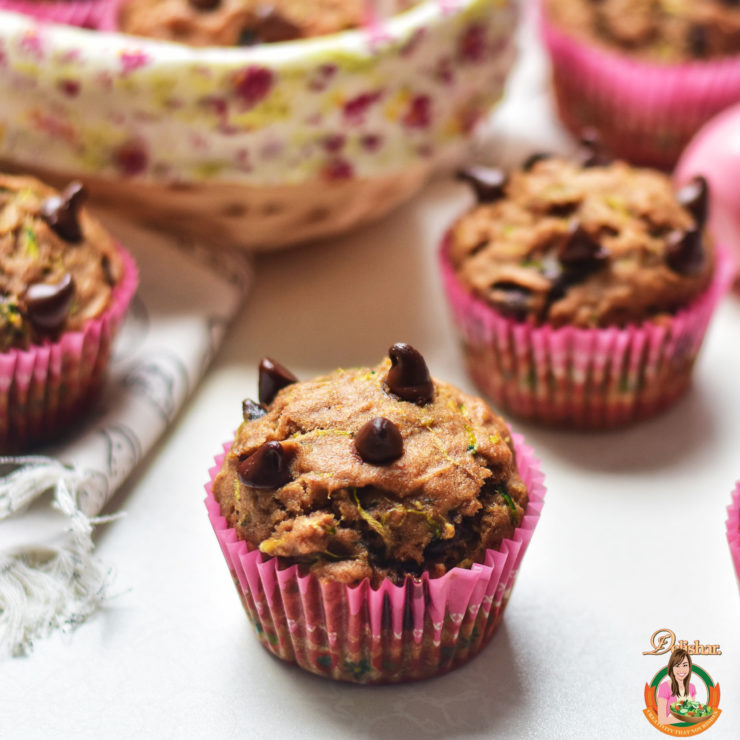 My girls, on the other hand, were ecstatic to find out the muffins were made with zucchini. They love their veggies and they love their muffins. Win-win! No, don't worry. The muffin doesn't taste weird or like veggie muffins. It is legitly good. The flavour of the coconut sugar, maple, comes through. And the bitter-sweet chocolate chips just take it to the next level. If you like a more decadent cocoa flavour, check out my Chocolate Zucchini Cake.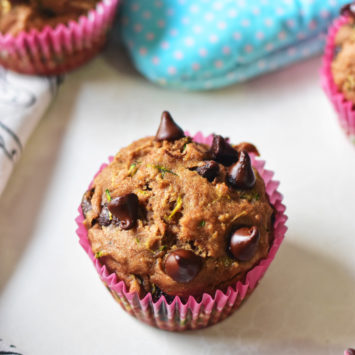 Whole Wheat Zucchini Chocolate Chips Muffins
Delishar
2

cups

230g shredded unpeeled zucchini (about 1 medium zucchini)

1

medium ripe banana

mashed

1/4

cup

59ml melted and cooled coconut oil

1/4

cup

59ml pure maple syrup

1/4

cup

37.5g coconut sugar

1

teaspoon

pure vanilla extract

2

large eggs

at room temperature

1

tsp

cinnamon powder

1/2

tsp

baking soda

1/2

tsp

baking powder

1/4

tsp

salt

2

cups

192g whole wheat pastry flour

1/3

cup

semi-sweet chocolate chips

Chocolate chips to top
Preheat the oven to 190C.

Line 12-cup muffin tin with paper liners.

Grate the zucchini, then squeeze it to remove as much excess water as possible. Drain liquid.

In a large mixing bowl, mix together the banana, maple syrup, coconut sugar, coconut oil, and vanilla extract until smooth.

Mix the cinnamon, baking soda, baking powder, and salt into flour.

Add flour into wet ingredients and mix until moisten but still lumpy.

Fold in the zucchini and chocolate chips.

Divide the batter into prepared muffin cups, filling them up to 3/4 of the way.

Top with chocolate chips.

Bake for 20-25 minutes, or until a toothpick inserted in the center comes out clean.

Remove the muffins from the oven, let cool for 5 minutes in the pan, then transfer muffins to wire rack to cool completely.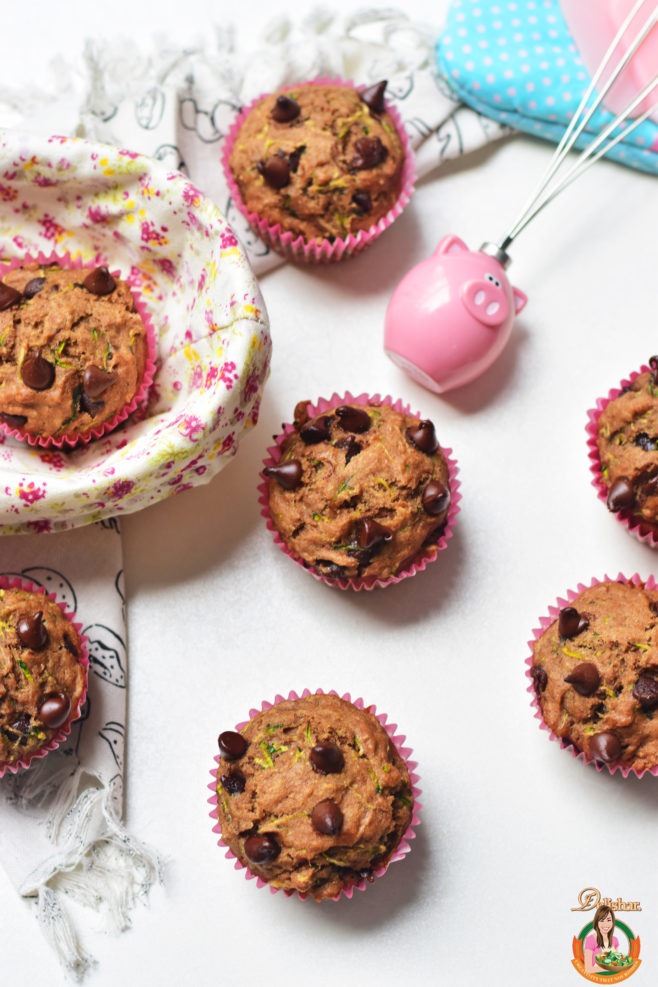 …