I've been busy busy busy bee lately. Busy developing a whole lot of new recipes for a new project that will be launched soon. I've also been spending a little more time with my girls since it's summer vacation for them. 
Before school ended, the youngest daughter did a little reflection on our family. In the reflection, she mentioned that daddy like to work on his computer and mommy works on her computer too. And the next thing she said just shattered my heart with guilt. She said, "My mommy loves to work". 🙁 
You see, she comes back at 1.45pm and when she gets back, I'd still be working at my home office or kitchen if I'm testing/developing recipes. Then I'd be busy setting up for pictures, and shortly after cooking dinner before the husband comes back at 4.30pm. Famished and ready for dinner. In between, she will want my attention, which I'm guilty of not entertaining especially while I'm in the midst of working. Guess that's the challenge when working from home.  So, I've been trying to stop work a little earlier, and spend some quality time with the girls.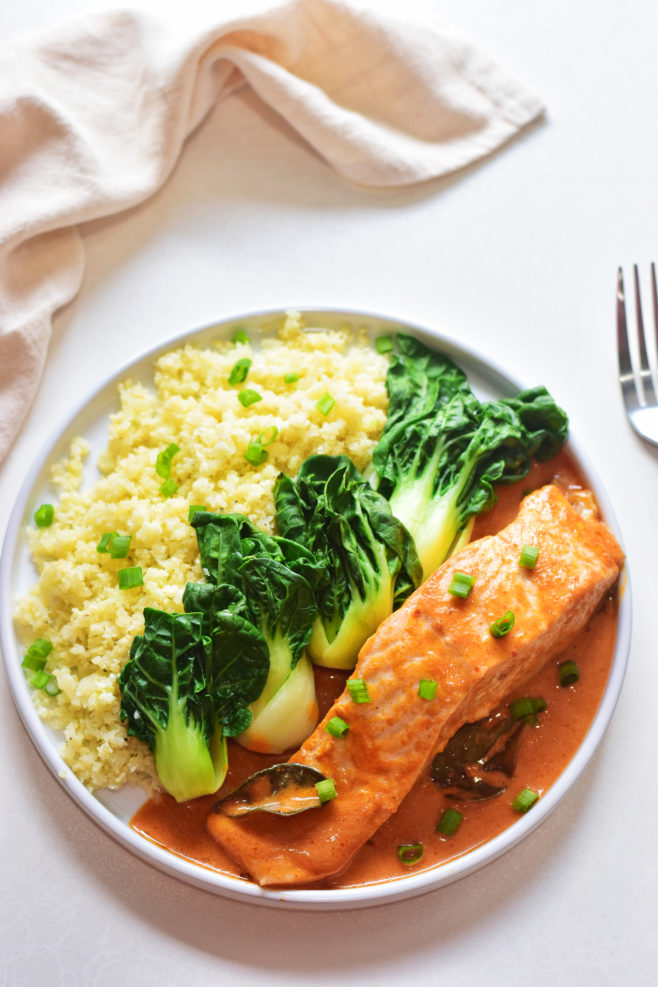 Recipes like this one allows me to finish preparing and cooking dinner within 30 minutes. So that I can spend more time with my girls. And once I have the recipe up on my blog, I can get my helper to recreate these dishes while I play dress up and goof around with my (not so) babies.  Since the girls can't take spicy food yet, I made their portion with teriyaki sauce instead. 
Poaching the salmon in curry sauce keeps the salmon nice and moist while infusing it with the aromatics in the paste. This is so easy, yet so so good! Definitely making this again for my lunch next week. If you need help making cauliflower rice, refer to this post. Here's how I made this recipe.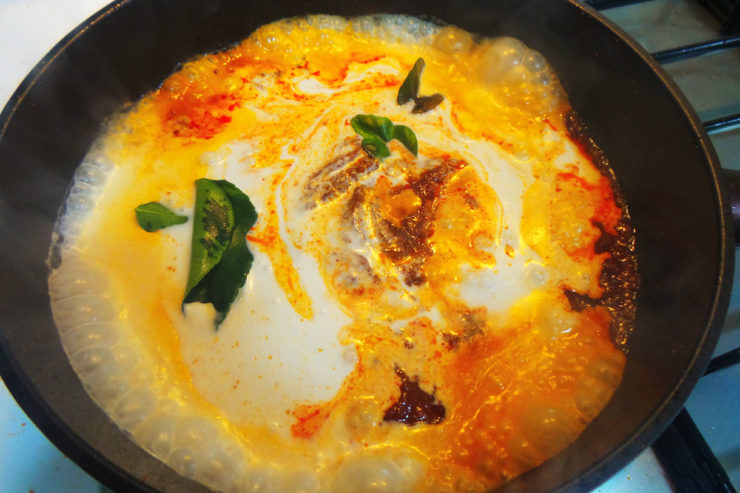 Saute the curry paste in coconut oil. Then add coconut milk and lime leaves. Bring to a boil.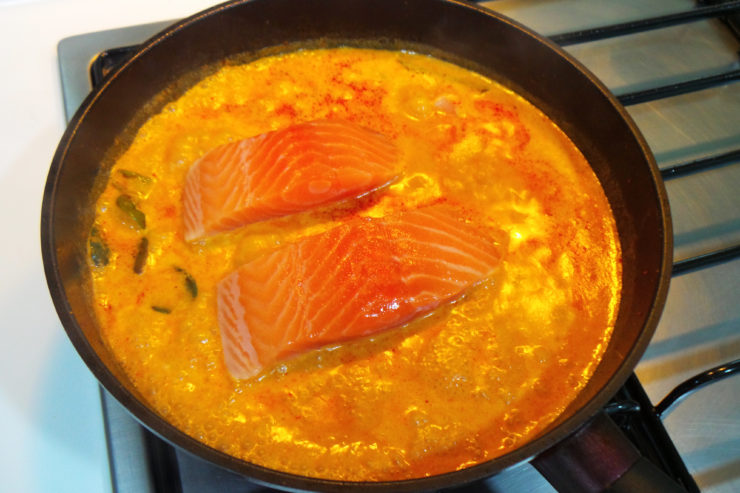 Add salmon, and bring back up to a boil. Then cover and cook until salmon is cooked through.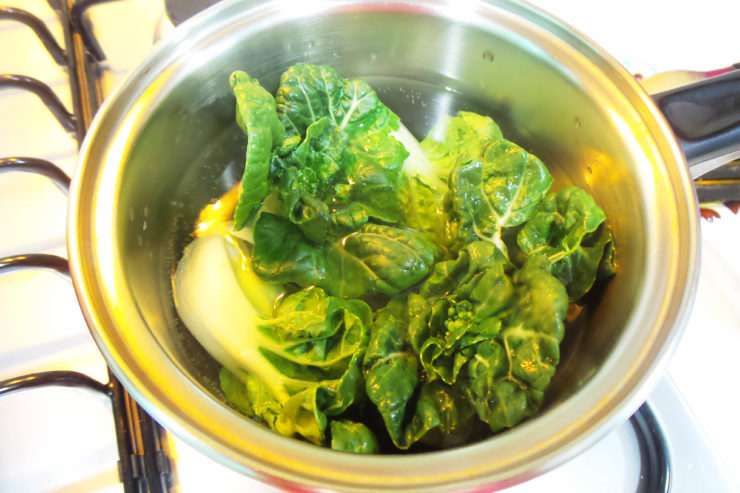 Meanwhile, blanch nai bai in salted water for 30-45 seconds. Then drain and set aside.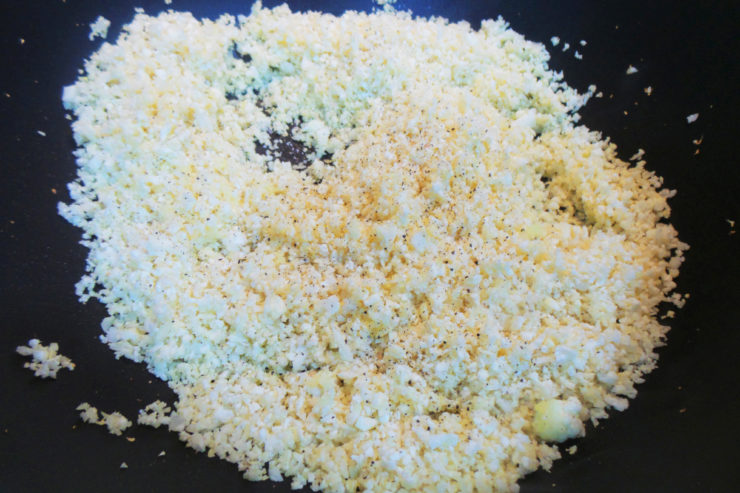 Stir-fry the cauli-rice in olive oil over medium high heat. Season it with salt and black pepper. Assemble and serve immediately. Enjoy!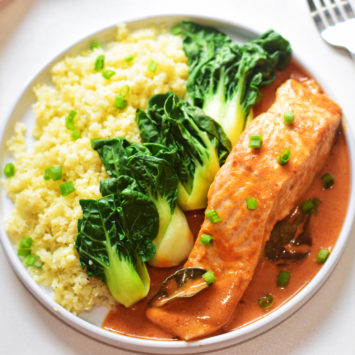 Thai Curry Poached Salmon on Cauli-rice
delishar
2

x salmon fillets

150g each

200

ml

coconut milk

2

lime leaves

crushed

25

g

thai red curry paste

mae ploy brand

2

tsp

coconut oil

100

g

Nai Bai

250

g

cauliflower

processed into cauli-rice in food processor

2

tsp

olive oil

Salt and black pepper to taste

Chopped spring onions to garnish
Curry Poached Salmon
Heat pan on med high with oil.

Saute curry paste for 30 seconds.

Add coconut milk and bring to boil.

Lower heat to low, add lime leaves, and stir until blended.

Add salmon and allow to poach for 5-6 minutes on med-low heat or until fish flakes easily.
Stir-fried Cauli-rice
Heat frying pan on medium high with olive oil.

Add cauliflower rice, and season with salt and black pepper.

Stir-fry for 3-5 minutes.